On August 29th the Securities and Exchange Commission (SEC) announced that it has settled the charges with the Dallas-based unregistered cryptocurrency exchange Bitqyck and its founders. According to the SEC, the founders, Bruce Bise and Sam Mendez, leveraged an unregistered coin offering and illegally operated crypto exchange with the intention to con investors.
According to the SEC, Bise and Mendez had an unregistered initial coin offering through which they created and distributed two cryptocurrencies, Bitqy and BitqyM, to more than 13,000 investors, raising more than $13 million. As per the complaint filed by the SEC, Bise and Mendez introduced a vague global marketplace called Qyckdeals using Bitqy.
The case was filed in the U.S. District Court for the Northern District of Texas and the investigation was conducted by David Hirsch, Melvin Warren, and Carol Hahn. According to the investigation, the fraudsters used the security token Bitqy which they sold to investors claiming it to be part of the ownership of the company embedded in the smart contract. The firm also promised to provide cheap electricity to mine Bitqy and BitqyM tokens; however, it failed to provide the mining facility and cheap electricity source.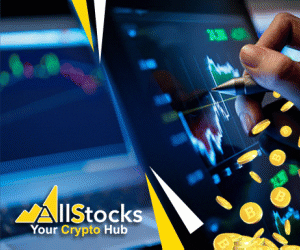 The founders of Bitqy have also been alleged for operating an unregistered national security exchange called TradeBQ to trade a single virtual asset, Bitqy. They also operated a referring scheme where investors were getting paid a handsome referral amount for bringing in new investors. Investors claimed to receive received $4.5 million for referring new investors to Bitqyck; sadly, though, they had reported a combined loss of a significant amount of their initial investment, more than two-thirds to be exact.
David Peavler, Director of the SEC's Fort Worth Regional Office, said:
"Because digital investment assets represent new and exciting technology, they can be very alluring, especially if investors believe they are getting in on the ground floor and will own part of the operations."
The U.S. District Court for the Northern District of Texas, where the case was filed, ordered Bise and Mendez to pay a penalty of $890,254 and $850,022, respectively. The exchange, Bitqyck is ordered to pay a penalty of $8,375,617.
The SEC has been arduously trying to raise awareness about cryptocurrencies among investors. Along with that, the SEC has also drawn out strict measurements for crypto and blockchain companies operating in the United States. For all of these crypto and blockchain firms, it is a must for them to get registered with the respective financial authority to continue operations.