One of the "Big Four" accounting firms PwC, the Luxembourg branch, will accept Bitcoin(BTC)trade payments from clients beginning October 1st.
PwC Luxemburg, a subsidiary of the world's second-largest professional services firm, has announced on September 2nd that the firm will start accepting Bitcoin as a method of payment from its clients as from October 1st, 2019. Luxembourg is one of the first nations which has adopted and embraced cryptocurrencies and blockchain technology for the sake of development and support of the growing national crypto ecosystem. The announcement shows the commitment of the firm to comply with the needs of clients.
In the press release, PwC addressed some challenges associated with the mass adoption of Bitcoin. The firm has strongly supported Bitcoin, calling it 'the first peer-to-peer payment mechanism that cannot be compromised and is based on a decentralized trust model.' The company further said that it is well aware of the existing drawbacks and challenges associated with digital assets and its mass adoption respectively.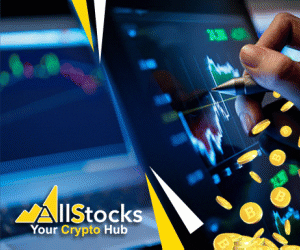 PwC is aiming to build the infrastructure by building trust in society for cryptocurrencies and solving important problems associated with it. The firm also believes that cryptocurrencies and its underlying technology blockchain can be the pillar of the nation's crypto infrastructure. This move of accepting Bitcoin payments not only makes the firm an early adopter of digital assets but also justifies the long-awaited demand from the clients in Luxembourg and the international market.
Thomas Campione, Director, Blockchain & Crypto-assets Leader, PwC Luxembourg, states:
"As part of the Firm's market assessment, what quickly became clear is that we could not continue to invest in the field, promote it, build solutions for clients and support their transformation while not also being exposed to it. Our role is to lead and it is only by being an active leader with the exposure that we at PwC Luxembourg can understand the challenges inherent to the crypto world."
According to Campione, PwC Luxembourg is aiming to offer a wide range of PwC-branded crypto auditing tool including crypto-audit tool, smart trace, smart credentials, etc. The firm is also planning to offer additional support for companies planning to move some of their business elements to blockchain.
PwC Luxembourg has also announced a partnership with a regulated local cryptocurrency exchange to provide a better experience when dealing with digital assets. The name of the crypto exchange hasn't been disclosed yet.