By CCN Markets: Bitcoin and other blockchain networks continue to make headwinds in the sporting arena thanks to the latest partnership between Bitcoin exchange BtcTurk and first-division football club Yeni Malatyaspor.
As revealed on Reddit, the stalwart Turkish crypto company recently signed a sponsorship agreement with the club that will feature its logo on the team kit for the current 2019/20 season:
Only last week, English premier league champions Manchester City unveiled their very own official blockchain partnership.
The subsequent swift move by Yeni Malatyaspor, however, suggests that high-profile teams, even outside of football, are quickly realizing the benefits of cryptocurrencies.
Yeni Malatyaspor Scores First-Ever Bitcoin Exchange Partnership
The sponsorship is reportedly the first-ever of its kind between a cryptocurrency exchange and a professional sports club. Turkey's premier football conference is known as the Süper Lig and features 18 of the best clubs in the country.
Another Reddit user confirmed the collaboration after spotting a BtcTurk banner at Sunday's game between Yeni Malatyaspor and league leaders Alanyaspor: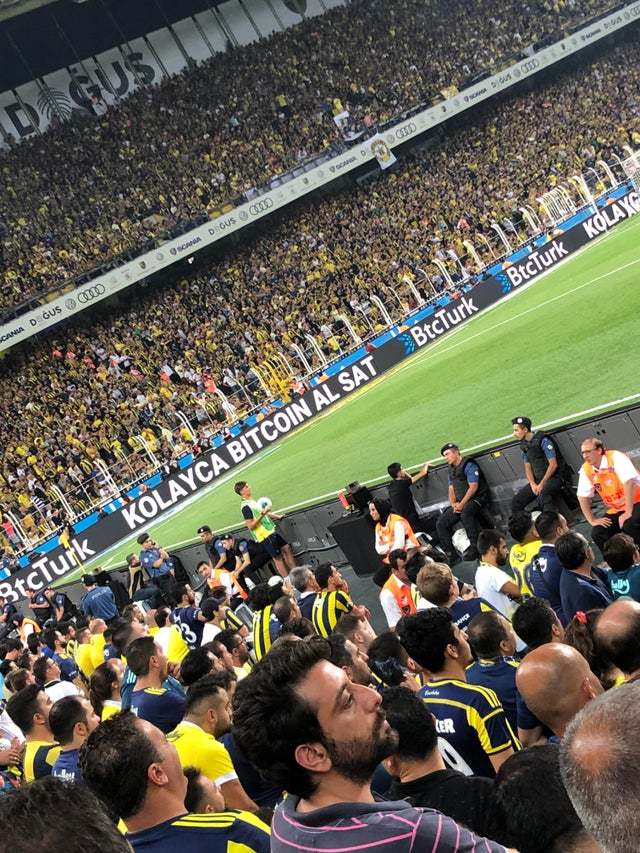 The deal will almost surely boost BtcTurk and Bitcoin's presence locally as football consistently remains Turkey's most popular sport. BtcTurk CEO Özgür Güneri had the following to say:
"And now, we are excited to make another breakthrough in our country and in the world, bringing Yeni Malatyaspor, one of the successful clubs in Turkey Super League and BtcTurk together.

 

With this agreement, we have taken a significant step to increase awareness towards Bitcoin and contribute to healthy growth of cryptocurrency industry in Turkey as well."
Bitcoin Remains a Popular Choice for Inflation-Hit Citizens
Bitcoin remains a popular choice for Turkish citizens due to a number of negative factors affecting the local economy. Geo-political events and an inflation rate hovering around 17% continue to drive citizens into Bitcoin and other safe-haven assets.
The lira has nosedived since the global financial crisis and almost fell off a cliff last year. At one point the local currency lost approximately half of its value but has since slightly recovered: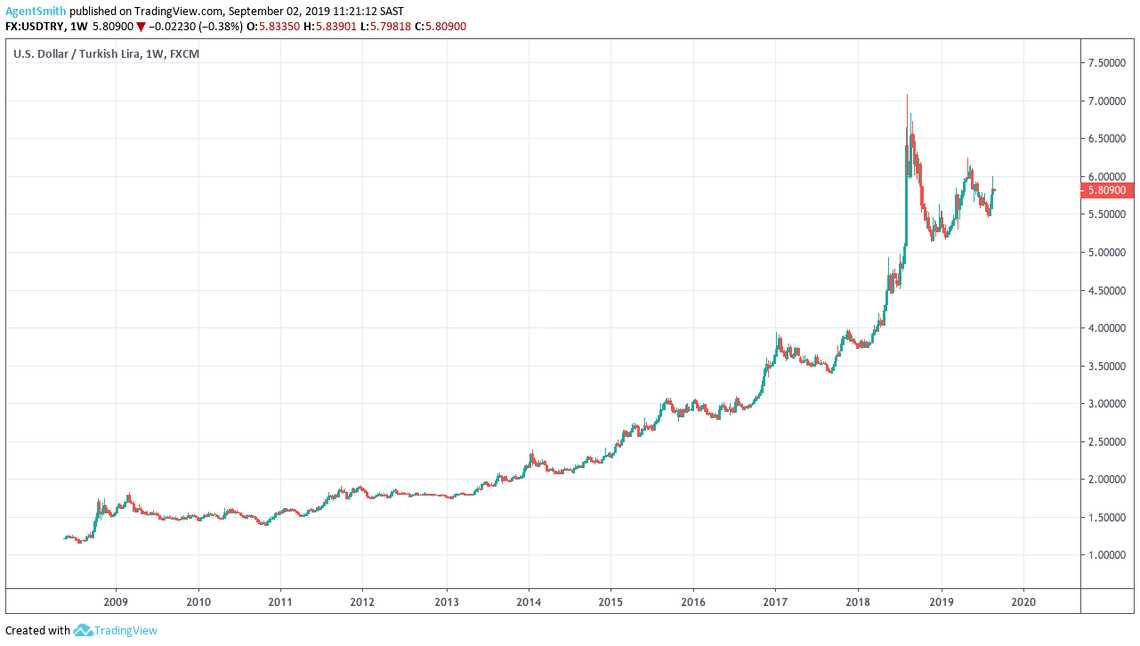 BtcTurk is well-positioned to take advantage of the fallout. The company became the first crypto-lira exchange in the country back in 2013.
Western financial providers like PayPal are not available in Turkey making Bitcoin an attractive alternative. Bitcoin adoption is clearly on the up and up.