Manny Pacquiao, the Filipino boxing professional champion and the Philippines' state senator, has announced his own cryptocurrency and stepped into the brawl of digital assets, as reported by the South China Morning Post.
In an open-to-all free concert held by the Welterweight Super Champion in Manila, he announced the launch of "Pac" to 2,000 attendees. The virtual currency can be used by his fans to buy merchandise and connect to him through social media. One of the attendees of the concert, Aaron Baetiong commented that "Pacquiao is idolized by many. People will be encouraged to check this innovation."
Pac will have another athlete, the famous English football player Michael Owen, as an investor. Sheikh Khaled bin Zayed al Nahyan from Abu Dhabi's ruling family will also join as an investor. The cryptocurrency will be listed on GCOX, Singapore's Global Crypto Offering Exchange.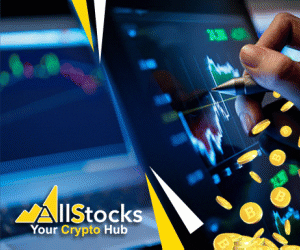 GCOX's Twitter account posted the news on its social media, tweeting "GCOX's #PacTokens is officially launched! Here's a toast to Pac Tokens and getting a step closer to events and concerts by the man himself, Manny Pacquiao!" The founder and CEO of GCOX, Jeffrey Lin also commented: "We are not here to raise a lot of money, but to build an ecosystem." An ecosystem means that many applications and services that would use the Pac tokens for transfer of value in their transactions.
Over the years, many celebrities had endorsed the concept of cryptocurrency. However, everyone pulled back in 2017 when the SEC issued a warning to celebrities who were illegally endorsing initial coin offering (ICO). ICO is a way to raise money through cryptocurrency and it remains largely unregulated. After the warning, DJ Khaled and Manny Pacquiao's rival Floyd Mayweather were fined for illegally promoting ICOs.
Mayweather managed to earn $100,000 for promoting Centra and another $200,000 for promoting two more ICOs. In a post made by him on his Instagram, he said, "You can call me Floyd Crypto Mayweather from now on." Centra also paid $50,000 to DJ Khaled to promote it.
Centra Tech was later immersed in a scandal where it turned out that the company had a CEO who didn't even exist. Added to that, the company promised to provide Visa or Mastercard to its users which was supposed to be used to spend the Centra crypto coins. As it turns out, the company didn't have any such partnership with either of the credit card companies.
In this case, though, Pacquiao is not promoting a digital currency, he is introducing a totally new cryptocurrency with his own investment. Even though Pacquiao is the first celebrity to launch his own digital currency, more celebrities such as Jason Derulo and Tennis star Caroline Wozniacki are expected to follow suit. They will also be joining GCOX.