South Korea's biggest entertainment company SM Entertainment revealed that it will be launching its own cryptocurrency in collaboration with the tech organization CTIA Labs.
SM Entertainment is popularly crowned as the largest South Korean entertainment company with an estimated annual revenue of $350 million. These figures for public introspection on the company's official data website Crunchbase.
The plan to launch a dedicated cryptocurrency was unveiled at Upbit Developer Conference recently in Incheon, South Korea. The specifics of the plans were not revealed but Sang-Sik Joo, the CEO of CTIA Labs, said that his organization was currently discussing the prospects of partnering with other technical organizations who can aid SM Entertainment to realize its ambitious plans for a cryptocurrency.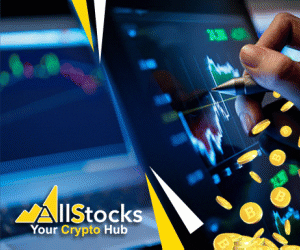 Joo further added that SM Entertainment aims to explore the public and private opportunities that can be accessed using the blockchain concept. As of now, SM Entertainment enjoys a market capitalization of nearly $600 million.
Crypto to Incentivize Artists
Protests have always been a part of the music industry, which has a strong correlation with freedom of expression. In tyrannical regimes where many forms of protests are restricted, music is often sought after as a medium of protest and dissent. In a dedicated article posted in June, CryptoX broke down the anatomy of decentralization in the music industry using blockchain technology.
The article reflected a vibrant conversation that is predominant among many crypto think-tanks across the globe who estimate that blockchain technology will manage to find a breakthrough in the music industry at some point in our age. Of the many benefits that blockchain will bring to the industry, none is more beneficial than the incentive for artists who will experience layer-free economic interaction between fans and hence realize the true value of art that they create.
The recent move by SM Entertainment cuts at the heart of this aforementioned argument. It has been reported that the company expects blockchain to facilitate a conciliatory platform that will bridge physical and the virtual world. Sang-Sik Joo discussed his personal views on the fusion between the blockchain phenomenon with the music industry by saying, "Blockchain from the entertainment standpoint is a decentralized entertainment entity."
However, during the conference's questions-answers session, Joo was moderate in his discussion about the length of time that the blockchain business will be integrated with the music industry and said that various businesses will be inducted with the company's plan in stages necessitated by the priority in which they are set.