Linda A. Lacewell, Superintendent of Financial Services, confirmed that New York State Department of Financial Services (NYDFS) has allowed Paxos Trust Company LLC to offer a gold-backed virtual currency.
This will be the first such virtual currency due to be authorized by NYDFS that will be backed by the gold and the dollar.
Lacewell acknowledged her organization's commitment to further innovation to ensure safety and soundness to New Yorkers and the rapidly developing financial services market.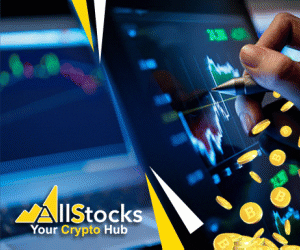 The crypto-oriented company will offer BUSD, a stablecoin that was a product of joint collaboration between Paxos and the crypto exchange giant Binance. The officials of the firm have confirmed that the stablecoin will be available on Paxos's trading platform.
PAX Gold, the second offering of Paxos, is a digital currency backed by traditional financial assets. Each crypto token represents a physical one ounce of gold stored in physical vaults of facilities based in London; London Good Delivery is responsible for these gold. Owning the gold-backed token will mean that the customers own the underlying physical gold.
NYDFS had ensured that it meets the required conditions in order to avoid any possible risks associated with the issuance and selling of PAX Gold and BUSD. All the concerns of the regulators were properly addressed before the company got its authorization.
PAX Gold is based on the Ethereum (ETH)trade cryptocurrency design that makes it a highly compatible token for fault proof integration with contemporary exchanges, wallets, lending platforms and other crypto products.
Crypto to Offer Better Ownership
Chief Executive Officer of Binance, Changpeng Zhao, in a statement expressed his positive sentiments about BUSD through which the cryptocurrency exchange hopes to advance the available financial services for the blockchain ecosystem.
Meanwhile, Charles Cascarilla, Chief Executive Officer of Paxos, highlighted the physical limitations of carrying gold around. In a marketing stroke, he trusts that the stablecoin and the token will provide the much needed convenience to customers to operationalize trade proficiently.
Cascarilla further made a point out of 'synthetic representations' of gold derivatives such as exchange-traded funds, futures and unallocated gold as being unreal ownerships. "What our product does is it actually squares the circle of the contradictions of the gold and commodity market," Cascarilla said.
NYDFS became the first state or federal agency in the United States to supervise virtual currencies after it introduced its landmark regulation in 2015. To this date, NYDFS has approved three asset-backed tokens: Paxos Standard (PAX), PAX Gold (PAXG), and BUSD.