North Korea has denied allegations of theft of $2 billion as cited in the United Nations Security Council North Korea sanctions committee.
The report claimed that North Korea was using cyber attacks on crypto exchanges and banks to hoard money for its program to produce weapons of mass destruction (WMD). The report says that a total of two billion dollars have been stolen using sophisticated and widespread hacks from across financial institutions around the world.
Following the report came a harsh response from government officials in North Korea. The state run KCNA news agency reported a response statement from a senior spokesperson for the National Coordination Committee of the Democratic People's Republic of Korea (DPRK) for Anti-Money Laundering and Countering of Financing of Terrorism. In the statement, the allegations had been categorically rejected by the North Korean government and portrayed as a fabrication by hostile forces who were playing "nasty games" with the state in order to compromise its image and find more reasons to impose harsher sanctions on it.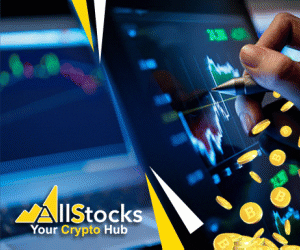 In recent years, North Korea has been blamed for a lot of attacks, mostly on crypto exchanges and banks, a lot of which are in the United States and South Korea. Experts suggest that partaking in cyber activities supplies the DPRK with hard currency that it uses to finance most of its controversial programs which become a target of international condemnation and sanctions. These programs include nuclear development and assemblage of weapons of mass destruction among many others.
Attacks on Crypto Firms Across 10 Countries
Forensic and crypto experts are reportedly trying to unearth the sophisticated methods that hackers associated with the regime employ in order to achieve their nefarious goal of generating incomes that are illegal and harder to trace. In this regard, at least 35 reported cases have been studied. These include attacks on financial institutions, cryptocurrency exchanges and mining activity designed to earn foreign currency. The attacks spanned 10 countries and the most affected country by these attacks was South Korea which experienced 10 attacks. India was subjugated to three attacks.
In lieu of these attacks among several other audacious moves undertaken by the regime, the United States has harshly criticized and threatened the regime with punitive actions. At times it sought to convince the regime's leader Kim Jong-un to gear down his nuclear development program through dialogue even. In this regard, the President of the U.S. has met with the North Korean leader three times but to no avail.
Moreover, the regime is also routinely condemned for its close association with hacker group called Lazarus that is notorious for perpetrating 2014 attack on Sony's Hollywood studio and attempting to steal $81 million from Bangladesh Central Bank.