Christine Lagarde, the Chair of the International Monetary Fund (IMF) has called for a balanced approach to cryptocurrencies and said that the financial supervisors and central banks should be more open to digital currencies, in an opening statement to the Economic and Monetary Affairs Committee of the European Parliament.
The statement came on this Wednesday by Legarde, who is also a candidate for the post of president of the European Central Bank (ECB).
Legarde didn't negate the fact that there are certain risks involved when it comes to new technologies, and digital currencies are no different. According to her, cryptocurrencies run the risks of financial stability, criminal activities, or privacy and such risks should be taken care of in a balanced way that does not hinder innovation.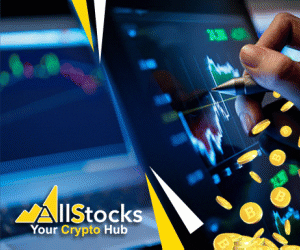 Financial supervisors and authorities should stay alert to the risks and regulate properly in order to protect consumers and direct technology towards the public good. The authorities should recognize the extensive social benefits that come from innovation and make sure to give them space to grow.
Lagarde also clarified her priorities in the announcement and said that as president of the European Central Bank she would ensure the agility, inclusiveness, and diversity of the agency and would focus on adapting to the changing financial landscape.
Not Denying the Significance of Crypto and Blockchain
According to the recent statements of Lagarde, cryptocurrencies are inevitable and also necessary around the world. She also acknowledged how the people who are working in the blockchain industry are shaking the traditional financial world and affecting the financial institutions in real.
In the message that Lagarde has given, she sounds like a seasoned blockchain developer who is not turning a blind eye to the risks that come with cryptocurrencies but is also not denying the importance of cryptocurrencies and their role in the future.
According to Eswar Prasad, a former IMF economist and a professor at Cornell University, even though Lagarde does not have a lineage in central banking like the Mario Draghi, the ECB's current chief who has been serving for eight years, she would most likely support the growth in eurozone by taking an expansive approach to both conventional and unconventional monetary policies. Draghi's term will end on October 31 this year and if Lagarde gets elected, she would be the first woman to run the European Central Bank.
According to Prasad, Lagarde who has remained the French finance minister as well, would effectively build consensus but whether she can provide the technocratic and visionary leadership like Mario Draghi is yet to be seen.