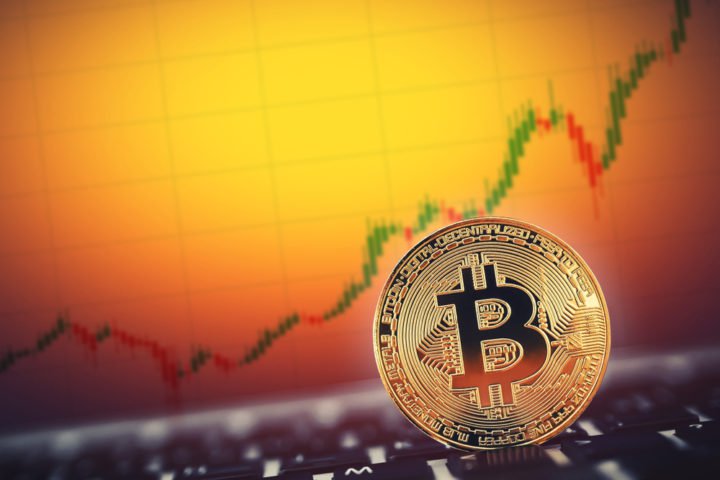 Bitcoin's inability to make a new 2019 over the last couple of months has made many traders uneasy. Some are even calling for a severe drop from $10,000 to $7,000 as the number one cryptocurrency paints a familiar bearish structure.
Classical charting expert Peter Brandt recently took to Twitter to share his latest analysis on the digital asset. In the tweet, Brandt wrote,
Bitcoin meets the definition of a descending triangle.
He then ended the tweet with a grim statement citing that right-angled triangles often resolve by breaching the horizontal support.
Bitcoin meets the definition of a descending triangle. Don't let newbie chartists tell you different. Right-angled triangles imply (but do not demand) a resolution thru the horizontal boundary. $BTC pic.twitter.com/DIW1BpMSCV

— Peter Brandt (@PeterLBrandt) September 7, 2019
Chief Risk Officer Says Bitcoin to Make a Move in 'A Week or Two'
It appears that Brandt is not alone in his view that bitcoin is printing a descending triangle. Swissborg Chief Risk Officer Marco Guerreiro spoke to CCN and gave his short-term view on the cryptocurrency. He said,
BTCUSD's daily chart is in a descending triangle pattern. The most likely outcome is for it to remain in the triangle a week or two more and then have a material move higher or lower depending on the boundary broken. If it moves above 12,200 we would expect the target to be 16,000, while if it breaks the 9,000 level, the next area of support would be 7,300.
Others are also expecting bitcoin to drop to $7,000 levels.
If you want to trade the triangle, this is how I would play it

>Currently in "no edge" zone
>Trade direction of close outside triangle
>If fake-out, heavily reverse net direction
>Targets yearly high or low 7K's

Pretty much a 50/50 outcome pic.twitter.com/H5WifLt0kb

— Bitcoin 𝕵ack (@BTC_JackSparrow) September 2, 2019
A Fractal Suggests That the Fall to $7,000 is Unlikely
Bitcoin, like most markets, often takes the least expected path. When most people are bearish, it may be a good idea to look at the other side of the coin. That's exactly what day trader Mr. TA did.
In a Twitter thread, the analyst shared an interesting fractal. It appears that bitcoin's price action today resembles its price action in January 2019 when many traders were calling for a drop to $1,000 levels. As we all know, at that time the digital asset put together a monster rally after bottoming out near $3,000.
Not the biggest fan of fractals but I'm always interested in price behaviour and sentiment. It's all feeling a bit familiar on Bitcoin at the moment

Jan 19 – People waiting for $1,000
Sep 19 – People waiting for $7,000

What if? pic.twitter.com/NdU054UAAE

— Mr. TA (@Trader_M4tt) September 1, 2019
So far, Mr. TA's analysis is following the script. In a follow-up tweet, the trader noted how the cryptocurrency climbed close to $11,000 last weekend. Given that BTC hasn't dropped much since this analysis is still relevant.
BTC early 2019 D1 chart

vs

BTC September 2019 M15 chart

Looks like that fractal has played out pretty well so far hey pic.twitter.com/lVEfeBblLJ

— Mr. TA (@Trader_M4tt) September 3, 2019
If Mr. TA's fractal would turn out as expected, then bitcoin would break out of the descending triangle and resume its uptrend. This would leave those waiting to buy around $7,000 disappointed.