Coming every Sunday, Hodler's Digest will help you track every single important news story that happened this week. The best (and worst) quotes, adoption and regulation highlights, leading coins, predictions and much more — a week on CryptoX in one link.
Top Stories This Week
With Facebook tangled up in regulatory tape and putting Libra on ice, others are seizing the chance to leapfrog the social network and launch their own stablecoins. Walmart's at it, the People's Bank of China's at it, and Binance is now throwing its hat into the ring. The crypto exchange says Venus is an open blockchain project that will focus on developing localized stablecoins worldwide. Binance believes it's in a strong position because of its existing public chain technology and wide user base. The ambitious venture will put the exchange toe to toe with Mark Zuckerberg's tech behemoth — and although Venus could end up enjoying a headstart in the sprint to launch a stablecoin, Facebook will easily be able to recoup lost ground when it launches. Or, er, if it launches.
Even as Libra languishes, Zuckerberg is continuing to pursue digital payments far away from meddling politicians in the U.S. Over in Indonesia, Facebook-owned messaging service WhatsApp is in early stage talks with fintech firms and a state-owned bank to support payments through digital wallets in the region. The tech giant has gingerly confirmed that conversations are currently taking place but refused to share any more specifics. Sources told Reuters that negotiations are currently underway with the transportation booking service Go-Jek, mobile payments provider DANA, fintech startup OVO and state-owned bank Mindri, which operates a digital wallet service. A service is expected to launch in 2020 — that said, this was when Libra was supposedly going to be unveiled to the masses.
In news that's likely to send a shiver down the spine of altcoin evangelists, new research suggests that Bitcoin's (BTC) true market dominance may have been drastically underestimated. While mainstream crypto data aggregators claim the world's biggest digital currency has a 70% slice of the market, analysts at Arcane Research believe BTC dominance is actually more than 90%. It says market capitalization is a "meaningless measure" when liquidity isn't taken into account, and boffins used trading volume in order to make their recalculations. This doesn't look good for other cryptocurrencies hoping to compete with Bitcoin — and it could have ramifications for investors, not to mention those developing infrastructure for payments.
Democratic presidential candidate Andrew Yang is fed up of standing in queues and waiting to vote in elections. The blockchain advocate has vowed to implement blockchain-based mobile voting if he wins the 2020 race, with ledgers used to verify the results. Yang shrugged off fraud concerns by pointing out that the old-fashioned ballot box can equally be susceptible to manipulation — and he said blockchain ballots have the potential to "revolutionize true democracy and increase participation to include all Americans." The politician envisages his cutting-edge solution running alongside humble polling places. But given the fact that Yang's support level currently stands at 1.8%, according to RealClearPolitics, U.S. voters might be standing in those pesky lines for some time yet.
Although BTC has veered into the $9,000s several times over the past week, it has managed to consolidate $10,000 support. Prices briefly flirted near $11,000 before tumbling again — and bullish sentiment at the start of the week fizzled with it. Bitcoin made gains as the weekend approached, potentially helped by the fact that the U.S.-China trade war has escalated yet again, with President Donald Trump planning to raise tariffs on Chinese imports worth hundreds of billions of dollars. Some analysts believe that economic uncertainty in traditional markets helps elevate BTC's status as a store of value — prompting its comparison to "digital gold."
Winners and Losers
At the end of the week, Bitcoin is at $10,141.93, Ether at $190.96 and XRP at $0.27. The total market cap is at $265,628,172,936.
The top three altcoin gainers of the week are Vsync, bitqy and Decentralized Asset Trading Platform. The top three altcoin losers of the week are SounDAC, SealBlock Token and BitBall.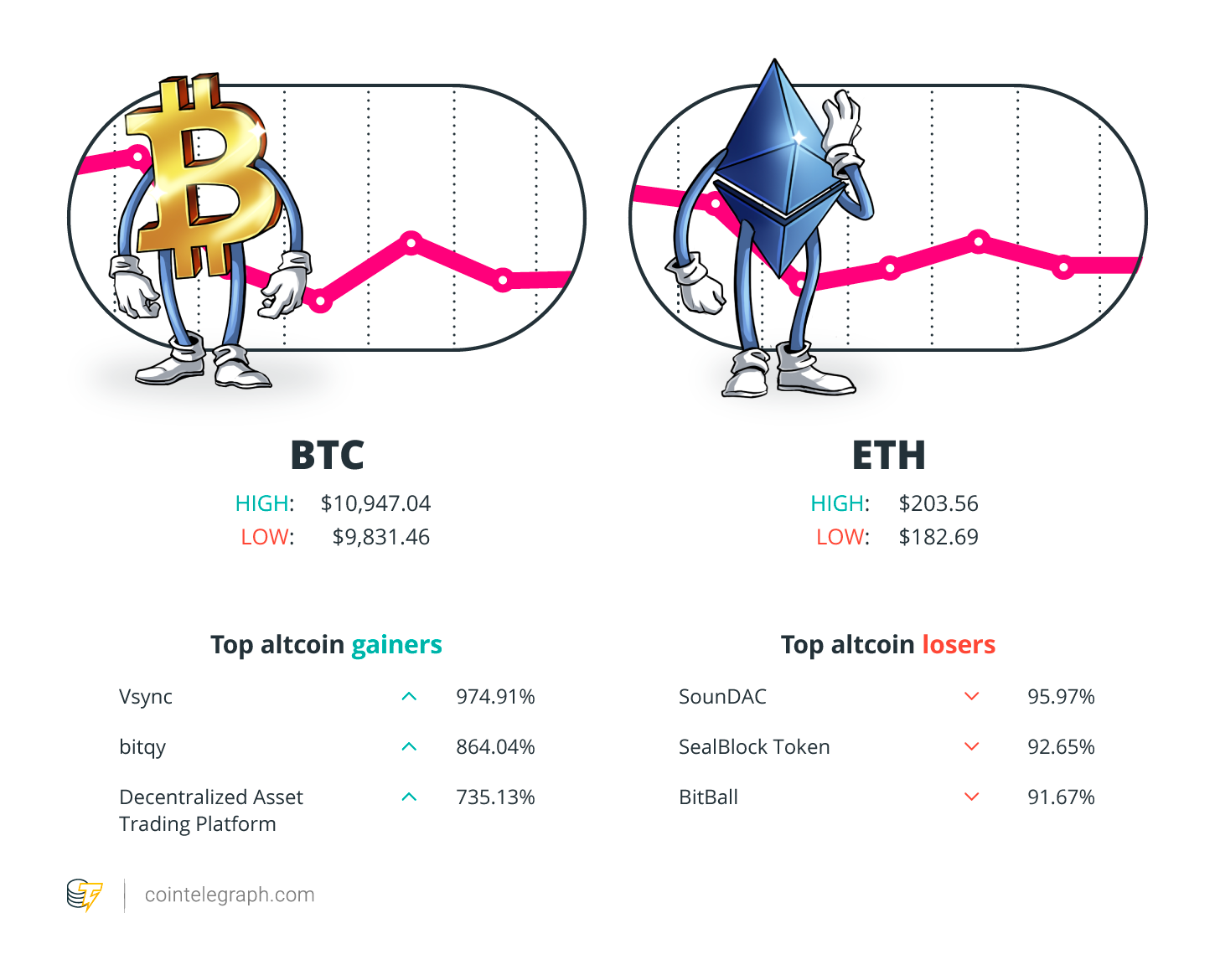 For more info on crypto prices, make sure to read CryptoX's market analysis. 
Most Memorable Quotations
"Scalability is a big bottleneck because the Ethereum blockchain is almost full."

Vitalik Buterin, Ethereum co-founder
"It's ridiculous that in 2020 we are still standing in line for hours to vote in antiquated voting booths. It is 100% technically possible to have fraud-proof voting on our mobile phones today using the blockchain." 

Andrew Yang, Democratic presidential candidate
"I think there is a day in the future where we can't live without crypto, or imagine a world before crypto." 

Cameron Winklevoss, Bitcoin bull
"You have all these currencies, new currencies coming into play. […] I call them 'psycho currencies,' because it's a matter of faith whether you believe in Bitcoin or any of the other cyber-currencies. I think with the rise of that, there's going to be a demand for real, hard assets, and that includes gold."

Mark Mobius, frontier markets investor
"We're at a tipping point now where Bitcoin is here to stay. It's going to end up being in every institutional investor's portfolio."

Anthony Pompliano, Morgan Creek Digital Assets co-founder
"When Bitcoin became well known, many questioned its legitimacy, and while the jury is still out on the future of Bitcoin, I do believe currencies with a blockchain base will continue to surface and may become more widely accepted across the globe."

Glenn Fogel, CEO of Booking Holdings
"The risk with anonymous transactions is one that we all know well. We know this from 9/11 and terror activity that took place in the 15 years preceding that where we didn't have good tracking, we didn't have the capacity to understand money flows and who was moving money."

Mike Pompeo, U.S. Secretary of State
"When you think about really severe crises taking place, a liquidity crunch, another global financial crisis, I think that Bitcoin will struggle to do very well from a price perspective."

Spencer Bogart, general partner at Blockchain Capital
Prediction of the Week
The handbags were out in force as gold bug Peter Schiff and crypto advocate Tom Lee faced off on Twitter. A testy exchange began when Schiff wrote that CNBC's Joe Kernen was wrong to be bullish on Bitcoin. That prompted the CNBC host to remind the crypto skeptic that his long-held prediction of gold being worth $5,000 has yet to materialize — with Fundstrat Global Advisors co-founder Tom Lee piling in to describe this forecast as hysterical. Down but not out, Schiff got his claws out and replied: "My gold forecast came a lot closer than your Bitcoin forecast. Plus at least gold will eventually hit 5k. Bitcoin will never hit 50k." Bemused spectators voiced their confusion given that Schiff owns BTC and accepts it as a payment method in his gold business.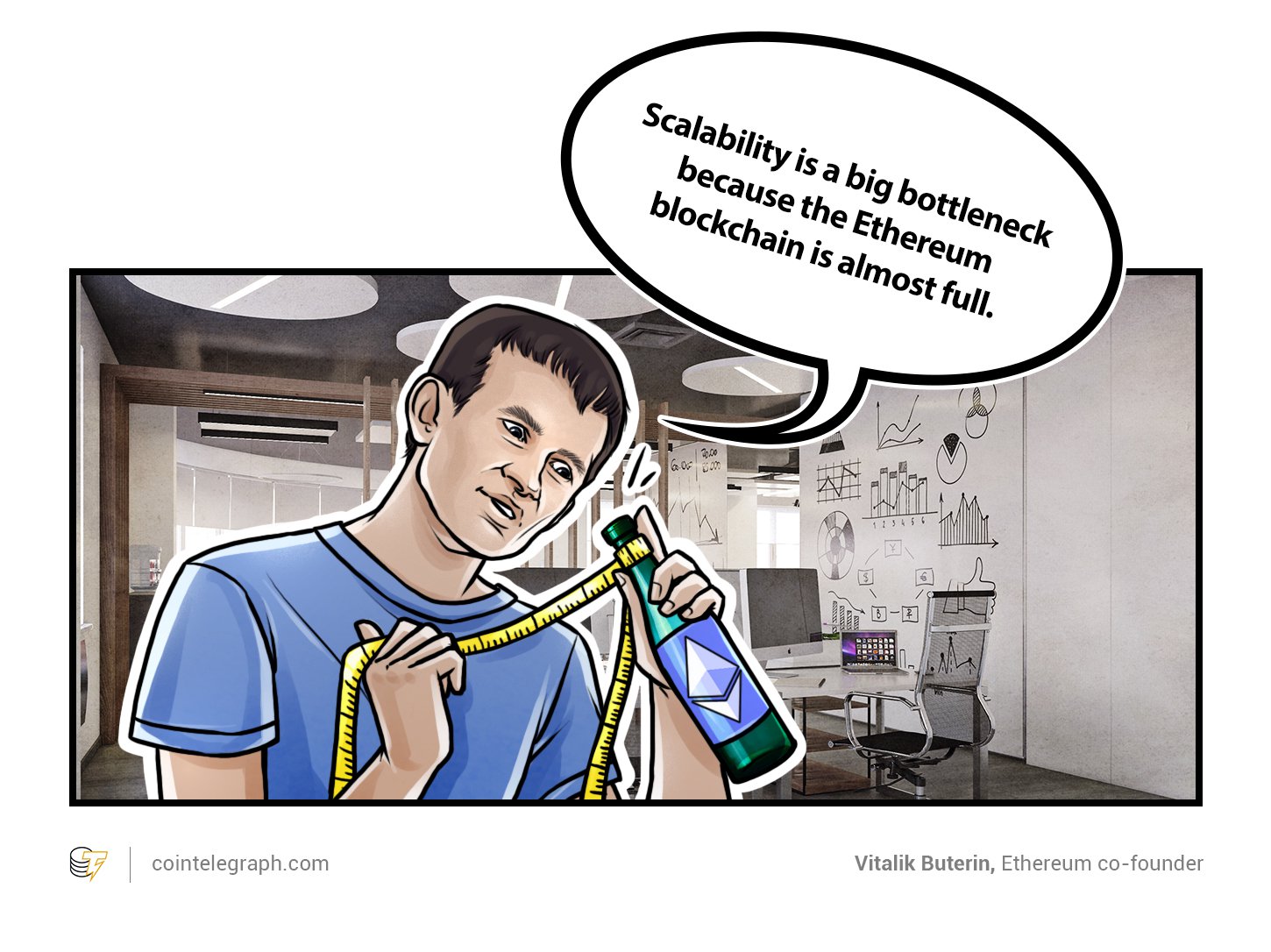 FUD of the Week
"The United States is in the midst of an unparalleled epidemic of addiction and death." That was the White House's stark reminder in advisories to financial institutions and digital payment platforms warning that fentanyl and other synthetic opioids are being purchased using major cryptocurrencies. The documents said "convertible virtual currencies" — such as Bitcoin, Bitcoin Cash, Ethereum and Monero — are popular payment methods for illicit substances, many of which are sourced from China. Given how crypto transactions "generate a significant variety of information elements that may be extremely useful to law enforcement," financial institutions are being urged to collect details linked to suspicious transactions and pass them on to the authorities.
CCTV footage has shown two people stealing a Bitcoin ATM in Washington, D.C. The camera caught the pair entering a mall, taking the machine, carrying it into a van and driving away — with passersby seemingly paying little attention. Although the suspects had timed their theft so surrounding stores were closed, the mall was still open. It took a week for someone to notice that the machine was missing. This is the latest incident in a recent spike in Bitcoin banditry — but that said, it was more successful than some of the other attempts. In July, a gang of bungling burglars raided a Bitcoin exchange in the British city of Birmingham and tried to steal a Bitcoin ATM using a rope attached to their car. Alas, they left empty-handed.
The Reserve Bank of India is feeling the heat over how it handled a ban targeting cryptocurrency businesses. The country's Supreme Court has ruled that the central bank inadequately responded to the industry's concerns when it banned banks from servicing crypto operators in July 2018. Justice Rohinton Fali Nariman has given the RBI two weeks to explain what was going on at the time. This comes as the country's government is considering making crypto illegal for all citizens — with potential jail terms of up to 10 years proposed for those who flout the law.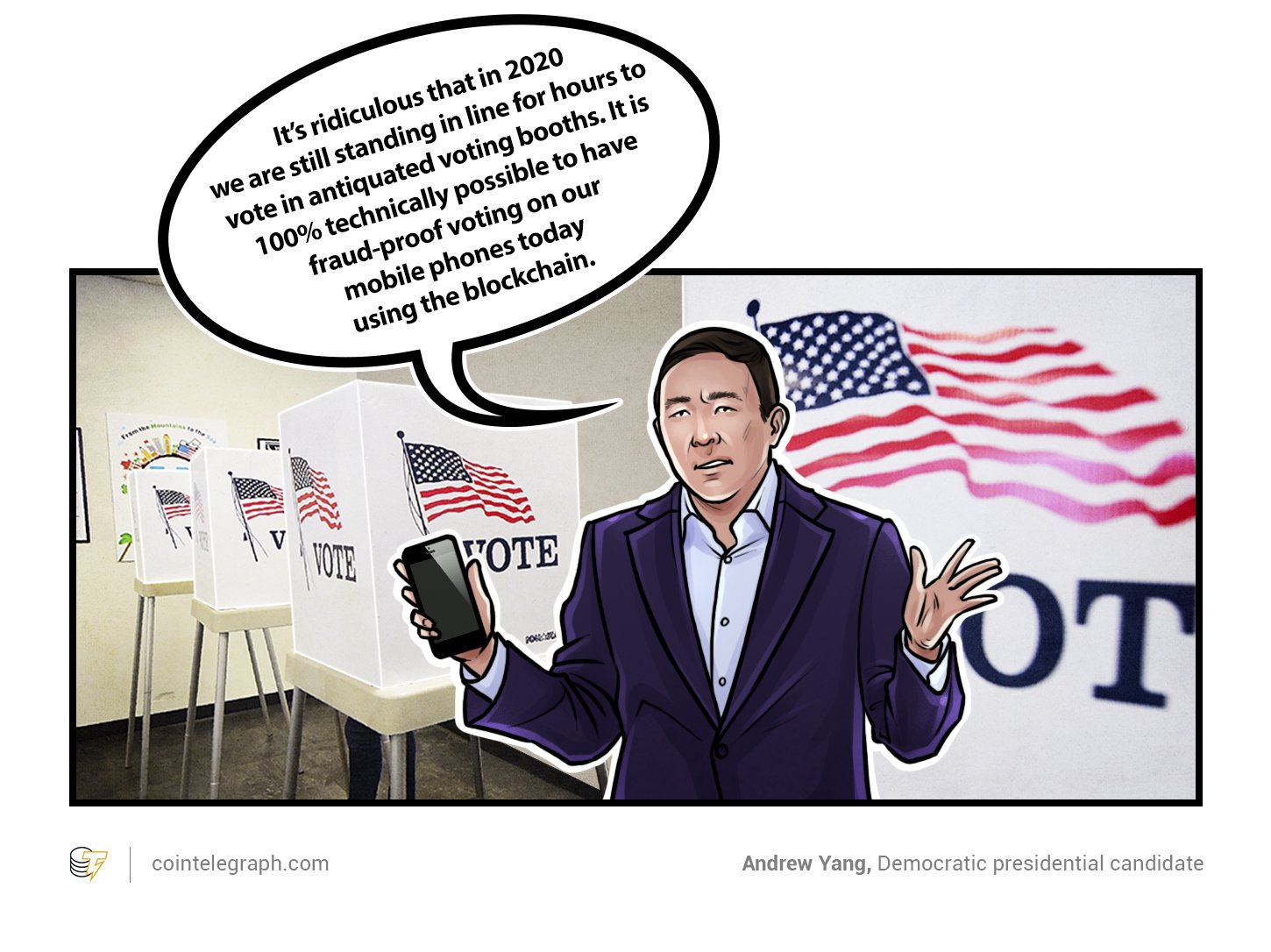 Best CryptoX Features
Stablecoins are evolving from a niche prospect to the next big payment method. Henry Linver explores how Binance's Venus differs from Facebook's Libra.
Beaxy exchange was forced to suspend trading after some users deliberately crashed the price of XRP. Here, Nikolai Kuznetsov examines what more established crypto platforms are doing to banish such bad behavior.
Media reports suggested Mike Tyson was supporting a blockchain-based platform for fighters. Then, the legendary boxer denied having any involvement in the initiative, which is allegedly fraudulent. Here, CryptoX's Julia Magas unravels the circumstances behind the furore.