Last week, the blockchain-based sports platform Socios announced its partnership with distinguished Spanish football club Atlético de Madrid to develop a fan token based on blockchain. The platform will provide the cryptocurrency-style tokens to be used by fans to vote on club decisions and access exclusive merchandise in the autumn of this year.
Blockchain technology has a wide set of applications in different industries and unsurprisingly, it has made its way to mainstream sports and entertainment sector as well. Now, the blockchain-based fan engagement and rewards platform, Socios, is collaborating with the famous Spanish football club, Atlético Madrid, to generate their own digital currency and help the club connect with its fans worldwide.
The big club is already 2nd in this year's UEFA Club Coefficients ranking and is Spain's third most successful club of all times – behind Real Madrid and Barcelona – and it's also known for its competitive rivalry among Europe's elite clubs. Atlético won the La Liga championship 10 times, the Copa del Rey 10 times and two Supercopas de España. Additionally, the club has earned its reputation in European competitions as well. So, naturally, a huge fan base supports Atlético Madrid across the world, especially in Asia, the Pacific and Latin America.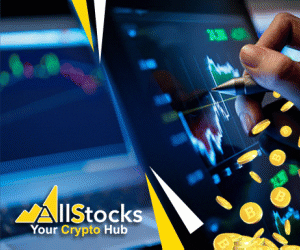 Socios is a platform for sports and entertainment fans based on a blockchain network. As the official issuer of the club's digital currency, Socios will help Atlético Madrid stay closer to its global fan base of millions of fans through Atlético Madrid fan tokens, digital assets that enable fans to participate in some polls and reward them for their participation.
The platform has already announced its collaboration with other famous European teams like Juventus, Paris Saint-Germain and AS Roma. In fact, Atlético Madrid will be the first football club from Spain to collaborate with Socios and issue its own blockchain-based cryptocurrency.
Socios will offer fans of the club the option to buy tokens with certain voting rights that are intended to promote relationship by rewarding them for involvement in club activities. The more fans connect with the team via the platform, the more perks they can receive, compete for one-on-one experiences, and an exclusive access to club experiences, merchandise and games.
Fans around the world will have a new way of interacting with the club through the use of pioneering blockchain technology, and Atlético Madrid can not only advance and expand its global audience, but also better engage with fans beyond the domestic market, bringing hundreds of thousands of fans in Europe and Asia closer to the club. At the end of this year, fans will be able to take part in a variety of engaging polls.
Initially, the club's fan token would be valued at €2 and will also be readily accessible for the 19/20 season in the fall of 2019 strictly through Socios. With the augmented-reality geo-location feature of the platform, Token Hunt, fan tokens can also find more fun possibilities to engage with the platform.
Atlético Madrid fan tokens will be tradable against the native token of Socios, Chiliz (or CHZ), a digital currency for blockchain-backed platforms, products and users of mainstream products. First, fans must buy CHZ through a crypto exchange or directly through the Socios platform, and then buy the fan tokens through a process known as a Fan Token Offering or FTO.
Socios CEO and founder Alexandre Dreyfus said:
"They (Atlético de Madrid) already have a hugely passionate fanbase in Spain but joining Socios.com will enable the club to further reach, engage and reward a more global audience through innovative blockchain technology. By adding a club of such magnitude, we will grow our own potential user base to well over a billion sports fans, all of whom will be eventual cryptocurrency users."