With big institutional players flooding the global crypto space, it is a no-brainer to see one of the largest companies in the world, Apple, is "watching cryptocurrency." The tech giant, which has successfully stamped its feet in the sand of times in the technology industry, recently revealed that it is eyeing the crypto world.
During a private event in San Francisco, Jennifer Bailey, the vice president of Apple Pay stated that the company is watching the crypto sector and that "we think it's interesting. We think it has interesting long-term potential."
Although Apple seems to be taking the back burner on this technology, Bailey's speech indicates the tech giant is observing the industry, not shying away from it.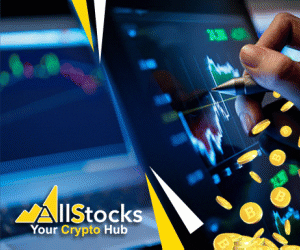 Apple stepping into the crypto space will be a big win for the global crypto community. Besides having one of the most popular smartphones under its umbrella, Apple currently boasts a huge stand in the finance sector as well. Thanks to its special credit card and Apple Pay, which attract up to a billion transactions every month, Apple has grown into a fierce force to reckon with in the financial markets.
Apple Could Be a Leading Force in the Crypto Market
Having such a huge force in the global crypto market will be one of the biggest wins recorded so far – that's including the launch of the highly-anticipated Facebook Libra launch next year. Be that as it may, Apple would also cash out big time by adding cryptocurrency to its current list.
According to Bailey, America is lagging behind in terms of embracing contactless payment. In fact, people prefer to pay with cash than card because they believe cash is safer. Although that is an outright misconception, it highlights how much security is regarded in the financial world.
Having a secure payment medium like cryptocurrency will greatly alleviate this fear. Therefore attracting more customers to Apple and, of course, increasing its revenue. So, it is a win-win situation after all.
Commenting on the idea, an analyst with Wedbush Securities, Dan Ives, stated that "this would be a major shot in the arm for crypto if Apple headed down this path." He went further to explain that "given where Apple strategically is focused, a move into crypto could make sense given its sights on further monetizing its consumers over the coming years."
Well, Bailey didn't exactly reveal any crypto project in the pipeline. However, we hope to hear more about this.