The blockchain analytic firm, AnChain.ai, recently raised some dust in the crypto sphere when it posted some research findings that suggest Chainlink (LINK) has become a home to the infamous pump and dump scam.
Although no confirmations are made yet, the findings by AnChain.ai show that a group of investors are of the habit of manipulating the price of Chainlink's native cryptocurrency Link.
According to the research, which was conducted from April 1 through July 26, the recent price jump experienced around June 28 is as a result of some small trades designed for that exact purpose.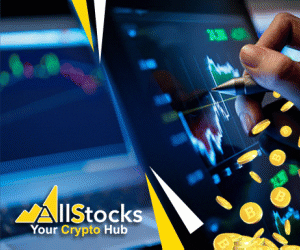 As with any other pump and dump scheme, these supposed investors buy a gigantic share of the digital coin to cause a huge jump in its price, thus attracting unsuspecting investors who believe they have found a viable ground for trading. Unbeknownst to them, the price jump is only a bait to lure them into the crypto space.
As soon as their agenda is accomplished, the sly investors dump the gigantic amount of the digital coin bought, causing a huge fall in its price. Unsuspecting investors are, therefore, left with worthless virtual coins that will be almost impossible to trade due to the crash.
Due to the current crash in the market value of Link (from $650 million to about $50 million), ignoring these findings by AnChain.ai has become extremely difficult.
CEO Argues Price Jumped Because of Coinbase Listing
In an attempt to debunk the findings, the CEO of Chainlink and SmartContract, Sergey Nazarov, explained that "the market for Link tokens operates apart from Chainlink, which has not engaged with any exchange's requests to list the Link token." Therefore, the company is "unable to predict what an exchange's listing of Link may or may not result in."
He explained further that Coinbase recently listed the crypto coin, and of course, listing a digital coin in a big crypto exchange like Coinbase will definitely result in a spike in its price.
However, the analysts from AnChain.ai argued that the suspected pump and dump scam happened before the listing of the virtual coin.
Victor Fang, CEO of AnChain.ai stated:
"we are confident that our research is illustrative of artificial market manipulation as it involves a small number of addresses accounting for a hugely disproportionate transaction volume over a short period of time, and that these transactions were subject to various forms of obfuscation and concealment atypical of legitimate market activity"
"Pump and dump" scam is not a new term in the crypto world. As a matter of fact, this kind of price manipulation is one of the major drawbacks of the crypto market. Being a highly unregulated sphere, it is unclear how difficult it would be to tell if Chainlink is indeed involved in the scam or not.