Ever since Facebook announced its cryptocurrency Libra, the social media giant has had to face wave after wave of backlash from regulators across the spectrum from countries all over the world. With that, Libra has essentially managed to put all cryptocurrencies in the crosshairs of these regulators.
Now, lobbyists and supporters of other cryptocurrencies are actively making efforts to ensure that this crusade against Libra doesn't hurt their favorite digital assets. Lobbyists are trying to convey the message to lawmakers and regulators that efforts to slow down or halt Libra's operations should not drag other cryptocurrencies like Bitcoin(BTC)trade with them.
Kristin Smith is the director of the Blockchain Association, a trade group that represents several large cryptocurrency companies, including some that are also involved in Libra. She expressed her views regarding the situation, saying, "What we don't want to happen is members of Congress for the first time come in and author legislation that aims to go after Facebook and inadvertently takes out the other part of the industry." Smith's concerns are shared by many crypto stakeholders.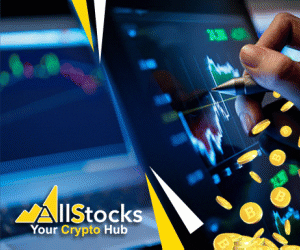 The biggest cause for such a relentless push back against Facebook's Libra plans is mainly due to Facebook's bad track record when it comes to privacy and security of its customer's data. Facebook has been involved in dozens of scandals involving breach of privacy and security of the social media platform's users. This tainted history put everyone on edge as soon as Facebook revealed its plans to make a new cryptocurrency with hopes of global usage.
It is important to mention that Facebook itself has recently retained the services of the lobbying firm FS Vector in order to repel attacks on Libra.
Top Officials Fear Facebook Libra
President Donald Trump recently put out a series of tweets, voicing his dislike for digital assets like Bitcoin and Libra as a whole. Treasury Secretary Steven Mnuchin and Federal Reserve Chairman Jerome Powell have questioned Libra's plans as well. Regulators from across the globe have come out with clear intentions to oppose Libra's efforts to basically gain a monopoly over global transfer of value.
The main threat to Libra in the US is the chance that it will be labeled as a security, putting it in the same category as any other security and in the jurisdiction of the same regulations. Other cryptocurrency backers want to avoid the same fate at all costs as they fear Libra's dealing with regulators could set a precedent for any major cryptocurrency project to be treated the same.
Smith also revealed that the Blockchain Association has had meetings with the offices of over 60 lawmakers. The meetings included the staffs of most of the Senate Banking and House Financial Services committee members. The purpose of the meetings is to ensure that the interests of other cryptocurrency stakeholders are not hurt as legislators prepare to introduce laws to control Libra.