Wanxiang Blockchain Labs, a non-profit research institution focusing on blockchain technology, has announced the return of its annual Global Blockchain Summit and Shanghai International Blockchain Week for the fifth year running, from September 16-18. Hosted in the W Shanghai – The Bund, the event brings together technological experts, academics, and business leaders to discuss the potential of emerging technologies such as cross-chain and privacy-preserving computing in the blockchain sector, as well as the outlook for the blockchain space within the next decade.
advertisement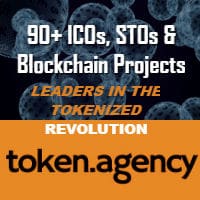 David Johnston, Founder of Yeoman Capital and Chairman of the Board at Factom and Speaker at Shanghai Blockchain Week, said:
"Blockchain presents numerous possibilities for the world of business and enterprise but is still in its nascency. Only through industry collaboration can we accelerate industry development and the technology's maturation. Given the level of blockchain innovation within China, Shanghai Blockchain Week is the perfect setting for industry reflection on where we are today, and where we are headed. It is certainly the best conference I speak at each year, bringing together the best and brightest in the emerging tech sector within China and around the world to focus on real-world technological solutions and important use cases."
Commenting on the event, Dr. Xiao Feng, Founder of Wanxiang Blockchain Labs said:
"One decade since the release of the Bitcoin whitepaper, the blockchain industry has shown remarkable momentum and become a truly global phenomenon. With new technologies, such as cross-chain and privacy-preserving computing, set to have a profound impact upon the industry moving forward, the next decade will be crucial to blockchain's mainstream adoption. The 5th Global Blockchain Summit is set to serve as a forum for international cooperation throughout the industry, stimulating conversation, reflection, and collaboration between the industry's best and brightest as we enter into a new decade of technological innovation." 
With over 2000 confirmed attendees and speakers, including Vitalik Buterin, Co-Founder of Ethereum, and Lilin Sun, Co-Founder of PlatON, the three-day event will bring together blockchain experts and leaders from the worlds of enterprise and finance to tackle some of the industry's most pressing issues. In addition to Buterin and Sun, speakers at the event include Dr. Xiao Feng, Founder of Wanxiang Blockchain Labs; Dr. Gavin Wood, Founder of Polkadot; Antonio Senatore, Global CTO of Deloitte Blockchain; Sunny Lu, CEO and Co-Founder of VeChain; and Michinobu Kishi, Associate Director General of Bank of Japan. Additional speakers will be announced in the coming weeks, and speaker applications remain open.
Dr. Xiao Feng, added:
"An extremely complex ecosystem consisting of energy concerns, supply chain complications, and logistical challenges, as well as AI and IoT advancements, the automotive industry will be the focus of this year's Wanxiang Blockchain Hackathon. We believe that emerging technologies have a fundamental role to play in modernizing the automotive sector, making it greener, safer, and more efficient. We hope that the results of the hackathon will showcase that blockchain technology has the potential to streamline industries and shape the future of our daily lives."
The three-day event has received endorsements from notable members of the emerging technology landscape, both from within China and overseas. PlatON, the pioneering privacy-preserving computing network and strategic partner of Wanxiang Blockchain Labs, has confirmed that in a marked continuation of the companies' collaboration, as they currently co-develop the data infrastructure for China's largest smart city project, Innova Smart City, PlatON is serving as the leading sponsor of Shanghai Blockchain Week. Along with PlatON Co-Founder Lilin Sun, Chief Economist, Chuanwei Zhou, will also feature among the premier line-up of industry experts speaking at the event. 
Along with a comprehensive schedule of panels and keynotes from industry leaders, Shanghai Blockchain Week will include a "Demo Day" (September 16), with over 50 startups presenting their products and services, as well as. Applications to partake in Shanghai Blockchain Week's Demo Day remain open. Previous participants include renowned blockchain projects, COSMOS, Qtum, and imToken.
Ahead of the official Shanghai Blockchain Week, Wanxiang Blockchain Labs has also announced that it will be hosting its own two-day Wanxiang Blockchain Hackathon, on September 14-15, where the world's best teams will be developing real-world applications for blockchain technology. Bringing together more than 150 world class developers, the event will afford participants the opportunity to compete for a series of prizes, amounting to a total value of almost 20,000 USD, as well as providing a unique opportunity for community interaction and networking with leaders from global mainstream technology platforms, who will serve as judges and special guests of the hackathon.
For more information on the Global Blockchain Summit and Shanghai International Blockchain Week, visit here.  
For more information on the Wanxiang Blockchain Hackathon, visit here.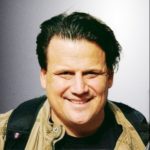 ---
Also published on Medium.