After adding support for Bitcoin(BTC)trade and Kakao's Klaytn on August 14th, Samsung Blockchain Wallet in Galaxy S10 and its variants will support Binance Coin (BNB) and some other popular cryptocurrencies along with support for additional few stablecoins.
To date, Samsung Blockchain Wallet supports several popular cryptocurrencies and stablecoins. The South Korean tech giant has launched its flagship smart devices Samsung Galaxy S10 and Note 10 (along other different variants of these models) with a built-in blockchain wallet that stores Ethereum (ETH)trade and other ERC-20 tokens.
Samsung has also featured KeyStore, an online decentralized applications (dApps) store which currently houses a significant number of decentralized applications including the popular KryptoKitties. Samsung's KeyStore not only manages the decentralized applications but also serves as both "a secure and convenient place for your cryptocurrency" and to "secure and manage your blockchain private key."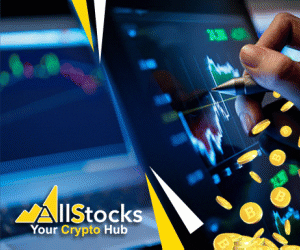 Now, Samsung has further added support for the cryptocurrency Binance Coin (BNB) and some other stablecoins to the list of digital assets supported by its flagship Galaxy S10 smartphone. Support for Bitcoin was essential as it dominates the crypto market and was one of the most awaited features for Samsung users who are engaged in crypto transactions. However, this support is limited to seven countries only.
According to the South Korean news outlet, Decenter, there are 33 digital currencies that are now supported by Samsung Galaxy S10 which includes crypto coins such as Bitcoin, Ethereum, BNB, BAT (Basic Attention Token), NPXS (PundiX) etc. and the stablecoins include TrueUSD (TUSD), Maker (MKR) and USD Coin (USDC)trade. Along with major cryptocurrencies and stablecoins, it also supports dApp tokens provided by Samsung's Galaxy Store.
An official of the Samsung Galaxy Store told Decenter:
"Dapps that are affiliated with the company will be added to the Samsung Blockchain Wallet list, and dApp tokens will also be added to the Samsung Blockchain Wallet's support token list."
The built-in blockchain wallet of Samsung Galaxy S10 will automatically generate two types of accounts: Ethereum and Bitcoin. Ethereum has been supported since the inception of Samsung Blockchain Wallet while support for Bitcoin was added in the August update through the blockchain Keystore development kit 'Samsung Blockchain Keystore SDK'.