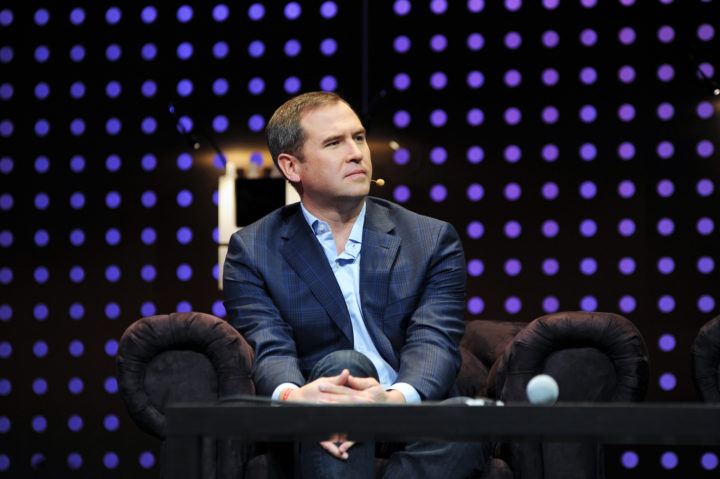 Investments in XRP has dwindled dramatically in 2019, indicating that not many are using the crypto-asset for its intended application: that of behaving as a bridge between fiat currencies for cross-border payments. The result is an underperforming token, now down more than 23 per cent against the US dollar.
Investors have their reasons to keep a safe distance from XRP. The token is now a part of a class-action lawsuit filed against Ripple, a San Francisco-based remittance firm, and its CEO Brad Garlinghouse. Thousands of investors have accused Ripple of selling them XRP as an unregistered securities offering. They seek refunds after suffering losses from their XRP investments. The XRP-to-dollar rate has plunged from $3 to about 25 cents.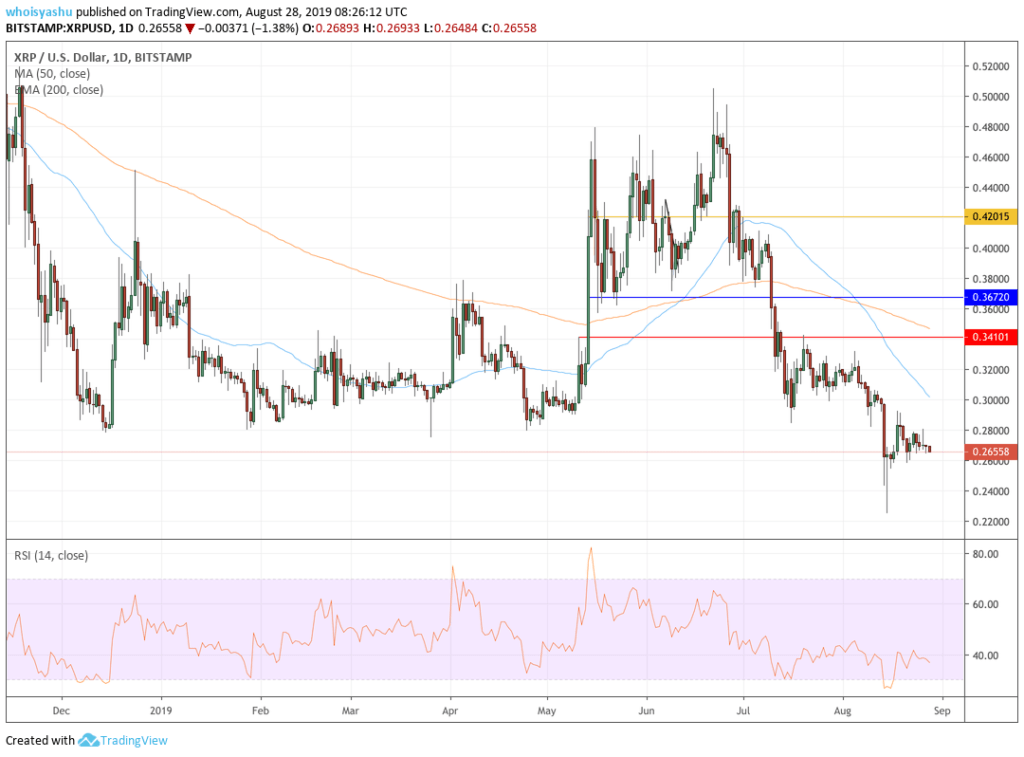 The token launched on a promise to grease the wheel of the world's cross-border remittance industry stands stuck. And Garlinghouse believes it is the victim of a mass FUD — a backronym of fear, uncertainty, and doubt.
Dumping or Inflation Control?
The chief executive tweeted today that "questionable sources" are spreading false narratives against XRP. He appeared to have been referring to reports that accused Ripple of dumping billions of dollars worth of XRP tokens. There is even a petition that is asking Ripple to discontinue its massive sell-off sessions. Over 2,400 XRP holders have signed it.
"Ripple continue dumping billions of XRP on us, crashing the price!"

it reads.
What bag holders call dumping is inflation control for Garlinghouse. He stated that they are selling XRPs to big institutions to increase its utility.
"XRP sales are about helping expand XRP's utility – building RippleNet & supporting other biz building w/XRP ie Dharma & Forte. We DECREASED our sales by volume Q/Q and since then the inflation rate of XRP circulating supply has been lower than that of BTC and ETH."

Garlinghouse added.
XRP is Not a Security
Meanwhile, Garlinghouse attempted to reiterate his stance on XRP's classification as an asset. He stressed that the token remains a security asset, citing the UK Financial Conduct Authority (FCA) compared it to Ether earlier this month. The regulator had said:
"Tokens may have mixed features that may overlap or change over time. For example, Ether can be used as a means of 'payment' (exchange token) on the Ethereum platform, and can also be used to run applications (utility token). XRP has similar features."
Nevertheless, the Securities and Exchange Commission is testing XRP based on the benchmark securities law SEC v. W. J. Howey Co (1946). The article states that an asset is deemed as securities if it involves "1) an investment of money (2) with an expectation of profits (3) in a common enterprise and (4) profits derived from the effort of others."
Analysts believe XRP passes the Howey Test, which makes it a security token.