Bitcoin Co. Ltd. (BX.in.th), one of the largest crypto exchange and trading services provider in Thailand recently announced that it will discontinue its trading, exchange and wallet services from September 30th, 2019. The crypto exchange informed the users to withdraw their funds before November 1st, 2019.
The latest notification of one of Thailand's largest and most popular cryptocurrency exchanges, is shutting down its services later this month. The reasons for the unexpected and sudden shut down are still unknown. However, the company said that it wants to focus on "other business opportunities," without giving any specific details.
The Thai crypto firm informed users to withdraw their funds from the exchange's digital wallet to their bank account or digital wallet by September 30th. The crypto exchange will also suspend all deposits after September 6th.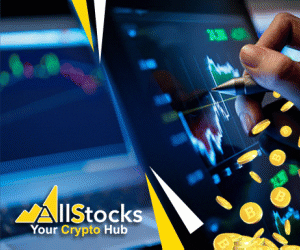 After operating the digital asset exchange for five years, the company also said that it will not be renewing and continuing to hold the Digital Asset Exchange license issued by Thailand's securities regulator, the Thai Securities and Exchange Commission (SEC), for the next year.
In order to help customers, the website will stay in operation even after November 1st only as a method for customers to contact the company about outstanding issues. For any withdrawal issue, the customers will be able to ask for assistance by raising a support ticket and the support team will assist them.
The cryptocurrency exchange concluded:
"We thank our loyal customers for using our BX.in.th services over the past 5 years and trust you have been happy with the service provided. Please note that all fund[s] are completely safe and all customers will receive 100% of their funds returned to them."
Impact on the Bitcoin Price
Right after the announcement, the price of Bitcoin(BTC)trade trading on Bx.in.th fell touched a low of 199,999 baht ($6,522); although it did recover since now it is currently traded at a little over 300,000 ($9,783). The price of other cryptocurrencies trading on the platform also went down significantly (anywhere between 2-60%).
Bitcoin Co. Ltd.'s announcement of shutting down its services was one of the major reasons that triggered the selling off of digital assets and resulted in a sharp fall. The founder and chief executive David Barnes Bitcoin Co. Ltd. didn't bother to answer the queries raised by Thai news outlets.
It isn't the first time that crypto companies are shutting down. There might be several reasons behind the mass closures. For instance, several Indian crypto exchanges went down for not complying with India's new cryptocurrency regulations or couldn't carry on operations with the imposed financial burden.