A first of its kind 250-page report by Middle East Media Research Institute (MEMRI) revealed how cryptocurrency is being used to operationalize terrorism around the globe by supporting the fighters, their families, purchasing equipment.
The report was published at a critical time when the Financial Action Task Force, under the wing of the G20, has asked member countries to act on its new guidelines on how to handle cryptocurrencies.
The comprehensive report chiefly focuses on terrorist's growing use of cryptocurrencies. It reveals a dense network of the terrorists who use elaborate methods to fundraise in cryptocurrencies to sponsor terrorism globally.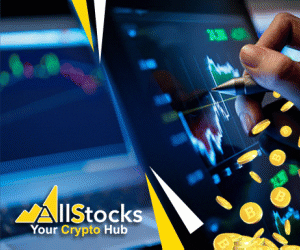 The report further brings to attention the inclination of terrorists to use platforms which provide encryption facilities to communicate with each other to support crypto-based operations. It specifically names Telegram, a cloud based instant messaging application that also enables encrypted messaging, to allow these terrorists to leave untracked.
The threat from Telegram will become ever more serious when the application launches its own blockchain platform, TON and the cryptocurrency Gram. This will give terrorists anonymity and more importantly, convenience to conduct their financial operations from one platform that will also essentially hide their identities.
The MEMRI report says that the staff of the institute has constantly been briefing Western government authorities, intelligence agencies and the academia on its findings. The effect of this exercise has led the US congress to write a letter to the CEO of Telegram, Pavel Durov, to immediately respond to the imminent threat that is being generated from this platform. It demands of Mr. Pavel to provide a plan of action that his company intends to execute in order to counter the threat of terrorism using cryptocurrency.
Telegram is about to launch the first batch of its blockchain-based digital asset, the cryptocurrency Gram. As per the plan, after a couple of months, 200 million virtual tokens of Gram will have been generated.
The report also conducts a thorough discussion on online platforms and forums in which tutorials on how and why to use cryptocurrency are distributed by terrorists. The same group of terrorists will create embellished and attracting accounts on Facebook, Telegram, Instagram and Snapchat with vibrant posters and catchy tags to attract the audience to support them by donating using the cryptocurrency.
The MEMRI report has once again brought the credibility of the crypto world into question. Its reputation is once in a while shattered when the anonymity of blockchain and cryptocurrency is exploited for nefarious purposes. This report definitely directs our attention to important subject matters such as regulation of companies like Telegram, whose platforms are being used to conduct and fund terrorists' activities.