Elwood Asset Management, the company of the UK billionaire Alan Howard, is planning to introduce a variety of products to get international investors interested in crypto assets.
Elwood is a firm that specializes in digital assets and finance to find solutions and opportunities for global investors. On a phone interview with Bloomberg, the company's CEO Bin Ren talked about the company's future plans. According to him, Elwood Asset Management is already underway towards offering such crypto projects.
One of the examples was its recently launched exchange-traded fund for companies which are working in the field of blockchain. In collaboration with Invesco, this fund is designed to make it possible for companies to earn via blockchain technology.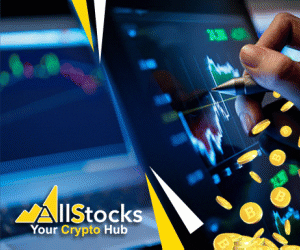 Investors are hesitant to invest in digital assets such as cryptocurrencies because of the uncertainty surrounding their price, and dubious reputation due to crimes such as money laundering and market manipulations. This is why Ren believes that blockchain is a good investment opportunity for now, even though he wants to introduce investment opportunities in cryptocurrencies such as Bitcoin(BTC)trade later on too.
Talking about the exposure that blockchain can provide to such investors he said "An ETF gives a highly liquid and regulated way to gain exposure. This is the right point to start." He said that even though the only way to gain a meaningful exposure in the field of crypto is through digital currency, it is understandable why investors are hesitant to jump into it.
This new platform will be used to counter crypto's volatility and security issues. The aim is to provide investors will certain operations that they can use to avoid "blow-ups."
More Billionaires and Investment Companies Get Into Crypto
The cryptocurrency market has struggled to reach wider audiences due to its great volatility. Even though it is now worth $130 billion, it primarily started only with retail investors; however, almost a decade later, companies and institutions are starting to warm up to the idea of cryptocurrency.
Yale University's investment in a crypto fund helped raise around $400 million worth of funds, and Morgan Creek Digital's fund that managed to attract two pension plans as major investors, are two of the examples of institutions showing interest in the digital assets.
Back in March 2018, it was reported that Alan Howard, co-founder of Brevan Howard Asset Management, made a huge investment in cryptocurrency a year before (2017). Even though he has no power over decisions made in Elwood Asset Management, it still shows that cryptocurrencies are now becoming a new playground of billionaires and major firms.