The Israeli-based company Security Matters is looking to bring cannabis and CBD products into a transparent blockchain environment. Security Matters is well known for its relevance in the supply chain sector.
The blockchain-oriented company already has a platform that helps to mark and track seeds and plants from the very beginning, making it easy to identify and control the plants and resultant products.
To cater to a larger population, Security Matters has filed for a patent to bring cannabis and its related products to the blocks. According to the blockchain tech company, the patent will be applied to mark, track, and manage cannabis and CBD products throughout the supply chain.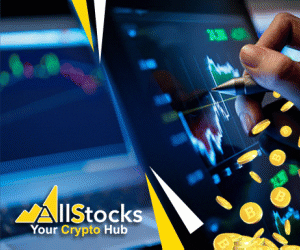 Throwing some light on how it works, Security Matters explained that the patent will allow them to use their chemical solution to mark cannabis plants from the very first stage of plant growth. The mark on the plant becomes a barcode that helps them to track the plant across the different stages of growth – and even afterward.
Security Matters explains:
"The marking solution can be applied to the seed or plant via a coating, irrigation, and fertilisation method and is used for product authentication, supervision and supply chain management of the plant and plant by-products."
The CEO, Haggai Alon also added that this project is aimed at achieving the two key consideration for any cannabis company. Listing these considerations to be the ability to control and trace its origin, Alon asserted that SMX chemical marker is capable of helping cannabis companies achieve both key considerations. "SMX's technology has the ability to do this and can ensure both needs are met without the requirement for complex genetic modification or negative impact to the cannabis seed, plants, or plant products," he stated.
Using such a technology such as blockchain in the cannabis sphere will greatly calm the current upheaval surrounding CBD products. We can now tell the type of cannabis strain and seed that was used to grow the plant and thus the amount of THC in the product.
Blockchain to the Rescue of Cannabis?
The use of cannabis is strictly regulated in certain countries, while being outright illegal in others. Cannabis and its related products – CBD products – has gained global recognition for the treatment of a plethora of ailments.
Despite the truckload of benefits it supposedly provides, the idea of having citizens exposed to a drug that could possibly make them 'high' doesn't sit well with governments. Australia, for example, where Security Matters is listed, frowns strongly on the use of cannabis and its products, except for medical purposes.
Therefore, companies such as Security Matters are arising to the need to control the use of cannabis and CBD product, and offer a blockchain-based solution that can assuage a lot of the concerns.