One of the largest cryptocurrency exchanges, Huobi, recently announced its plan to launch a blockchain-powered smartphone, titled "Acute Angle," in Southeast Asia next week.
During the launch of Huobi Prime 6, Huobi global will launch Whole Network's native NODE crypto token and its innovative Acute Angle blockchain phone, which qualified users will be able to buy with the Huobi Token (HT).
Huobi Prime is a Direct Premium Offering (DPO) platform that allows the cutting-edge crypto projects to distribute their token directly to investors. All digital coins purchased through Huobi Prime are immediately deposited into the user's account and are tradable on Huobi Global against Huobi Token (HT).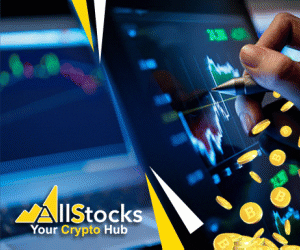 Whole Network's native token NODE will be incorporated into Huobi group by Huobi prime. The venture capital arm of the company, Huobi Capital, has supported the initial development and early-stage investment of the new cryptocurrency project. Talking about Acute Angle, it was developed by Whole Network and is currently available in China. The blockchain-oriented phone will be available across South Asia next week and in Europe and the United States at some point later on this year.
According to Livio Weng, CEO of Huobi Global, the blockchain-powered smartphone is a promising aspect for the development of the future blockchain industry.
"As the industry develops and as innovations like 5G become increasingly integrated into our telecommunications systems, we believe more and more crypto communities will want to trade and transact from mobile devices. Given this, the need for devices optimized for blockchain seems clear. This move is our first step to meet those users' needs."
Phone with Variety of Integrated Blockchain Features
The Android-based Acute Angle comes with a wide range of crypto trading related features including the programmable notification feature which allows users to get notified when certain market conditions are met. For instance, a user can create a custom notification of some virtual coin and receive alerts when that coin touches the predefined price. The notifications pop up even when the phone is locked and can help the user to keep sharp and keen eyes on the crypto market.
Apart from that, Acute Angle incorporates a built-in wallet app, optional cold wallet facility and a wide range of pre-installed blockchain-related apps. It also has a dedicated blockchain app store that allows users to download a wide range of dApps. Currently, Acute Angle is priced at an affordable USD $515.
However, users who have been holding minimum of 1,000 Huobi tokens (HT) since the previous Huobi Prime was launched on August 15th) until September 11 when the NODE token will be launched, will get qualified for Huobi Prime 6 and buy the Acute Angle blockchain phone with HT.