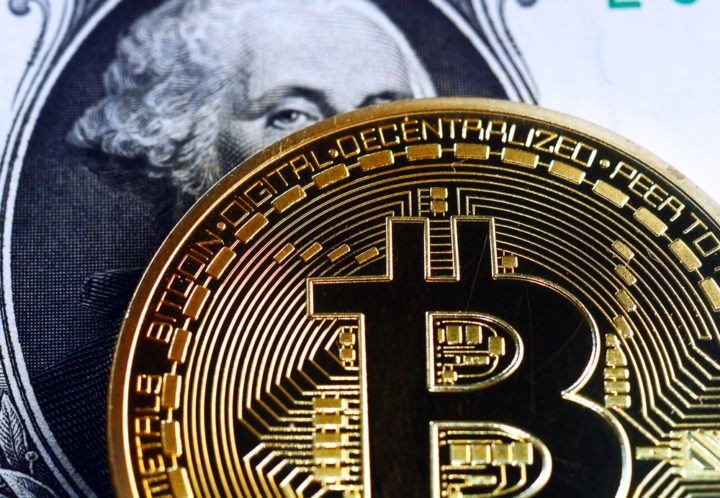 Dan Tepiero, the founder of DTAP Capital and co-founder of Gold Bullion International said that gold and bitcoin will replace bonds as vehicles of portfolio hedge in the long term.
Following the noticeable increase in geopolitical risks caused by the trade dispute between the U.S. and China, a growing number of investors have flocked to the bond market, causing bond yield in major markets to drop sub-zero.
As CCN reported Tuesday, some strategists suggested that the U.S may follow Japan and Germany to the sub-zero bond yield territory if the global equities market continues to slip.
If the bond market demonstrates instability and uncertainty over the next 12 months, strategists anticipate investors to explore alternative stores of value like bitcoin.
Tapiero said:
"This market suggests a massive deflation is coming. Yields so far below worst moment in '08? Entire liquid sovereign bond market will cease to be an asset class as it will have no yield and no cap gains. Long term, no reason to own. Gold and Bitcoin replace bonds as portfolio hedge."
Bitcoin price up more than $1,000 in the past 48 hours, can it sustain momentum?
Since September 2, the bitcoin price has increased from $9,531 to $10,783 by well over 13 percent against the U.S. dollar.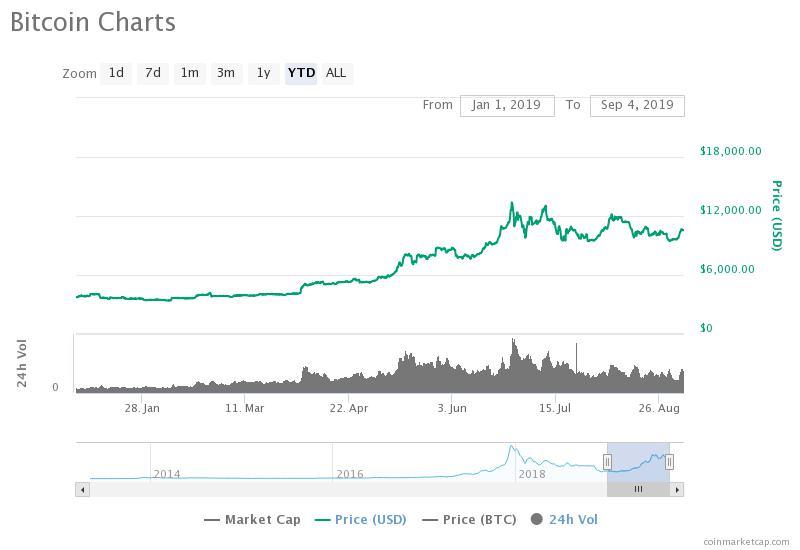 The dominant cryptocurrency tested a key psychological level at $10,000 for a total of six times in the past three weeks, leading investors to demonstrate concerns about the short term trend of the asset.
However, bitcoin has continuously shown strength as it approached lower support levels in the low $9,000 region, recovering swiftly following short term dips.
Year-to-date, bitcoin is up by more than two-fold against the U.S. dollar during a period in which investors struggle to spot a clear macro trend in the global economy.
With the trade dispute between the U.S. and China expected to last long subsequent to the imposition of additional tariffs by both governments, the global equities market is set to see increasing volatility entering the fourth quarter of 2019.
In the past several months, bitcoin has failed to show signs of a proper safe-haven asset, unable to defend important support levels to secure a stable upward trend.
Some investors like Tepiero foresee more investors acknowledging the potential of bitcoin to evolve into a major safe haven asset in the upcoming years as the infrastructure around cryptocurrencies in general strengthens.