The Dow and broader U.S. stock market advanced on Monday, mere hours after the Chinese yuan's offshore rate plunged to record lows, raising alarms about capital flight from East Asia.
Dow Rallies; S&P 500, Nasdaq Follow
All of Wall Street's major indexes reported firm gains, with the Dow Jones Industrial Average gaining as much as 312 points. The blue-chip index closed up 269.93 points, or 1.1%, at 25,898.83.
The broad S&P 500 Index of large-cap stocks rallied 1.1% to 2,878.38.
Meanwhile, the technology-focused Nasdaq Composite Index advanced 1.3% to reach 7,853.74.
Chinese Yuan Continues to Plunge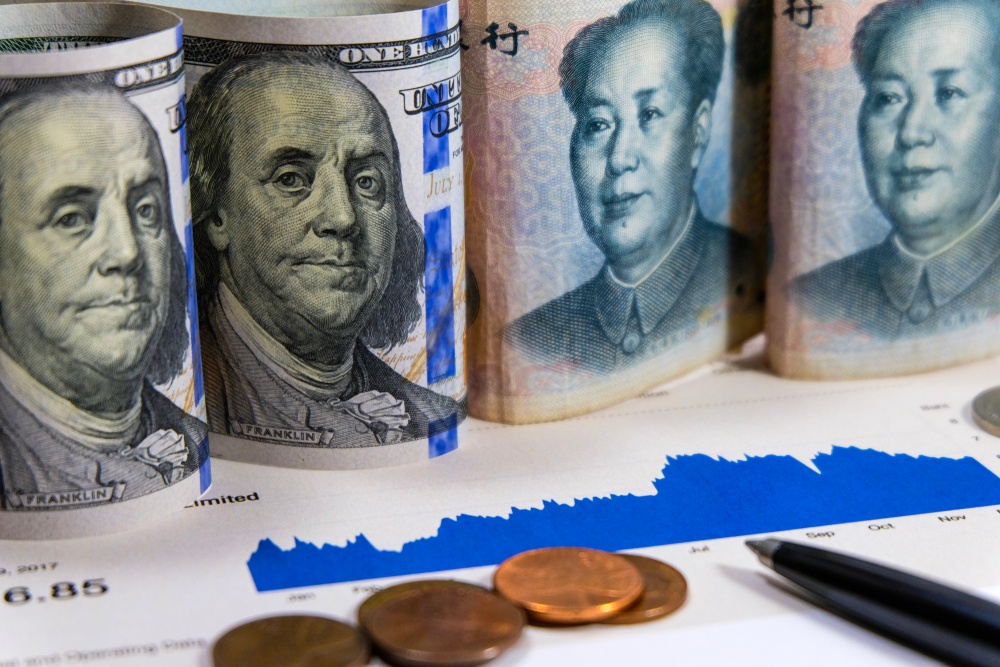 The Chinese yuan plunged anew on Monday, extending last week's slump as the fear of an all-out trade war with the United States drove investors into the safety of government bonds and precious metals.
The yuan fell to 7.1772 U.S. in offshore markets, where it tested the lower edge of the central bank's band. The yuan fell to fresh 11-year lows in mainland trading, where the central bank maintains firm restrictions.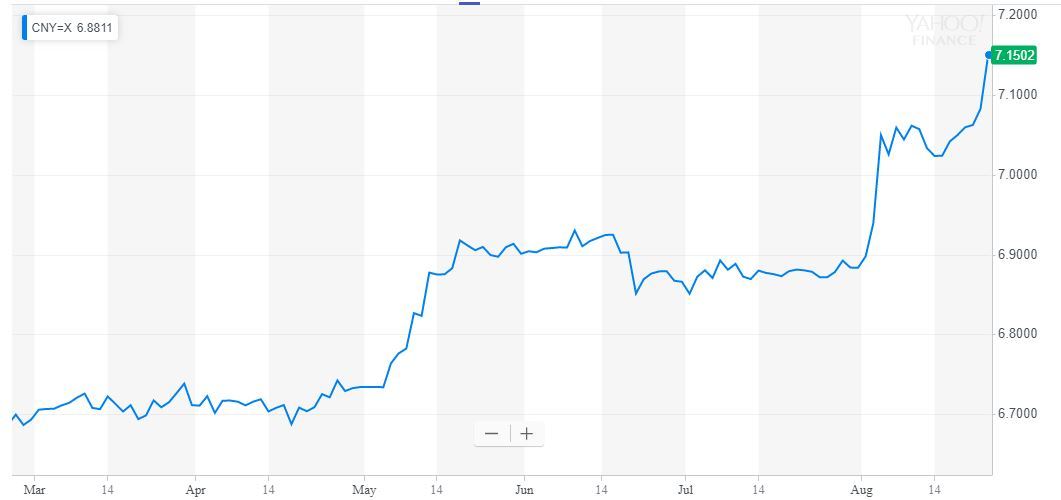 Asian stock markets declined across the board on Monday, picking up where U.S. stocks left off last week. China's Shanghai Shenzhen CSI 300 Index fell 1.4%. In Hong Kong, the Hang Seng Index dropped 1.9%.
Global stocks are still reeling from the U.S.-China trade war, which reached a feverish pitch on Friday when President Trump urged American businesses to stop doing business in the world's second-largest economy. On Monday, China's vice premier Liu He countered by saying his country is prepared to resolve the trade dispute.
"We believe the trade war escalation is bad for China, bad for the United States and bad for the interest of the people in the world," Liu said at a conference in China. "We are willing to use a calm attitude to solve problems by negotiations and cooperation."
Click here for a real-time Dow Jones Industrial Average chart.