The Dutch central bank has notified that it will start regulating companies that are providing cryptocurrency services in the Netherlands beginning from January 10, 2020.
In an announcement that was released this Tuesday, the De Nederlandsche Bank has made it clear that crypto firms serving in the Netherlands for the exchange between crypto and fiat currency, and also cryptocurrency wallet providers, must register with the bank if they want to remain in business.
As the Dutch Central Bank has decided to take a firm stance on the cryptocurrency industry, companies offering the conversion of crypto to fiat currencies or crypto deposit services in the country will now be required to register with the bank. The decision is in line with the European Union anti-money laundering laws as it is meant to comply with the fifth EU Anti-Money Laundering Directive (AMLD 5).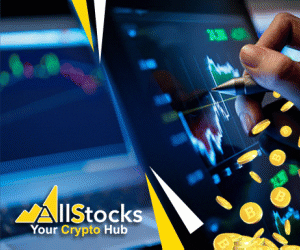 The nature of functioning, composition, size, portfolio, and the past actions of each company will be taken into account by the Dutch central bank in the process. Moreover, significant shareholders and directors must also be required to prove their AML ability.
The initial registration period will last six months after January 10 and companies that fail to submit registration by then will be forced to shut down once the law comes into force.
According to a De Nederlandsche Bank (DNB) representative, no crypto firm will be exempted from this ruling even if they are based outside the Netherlands and serving Dutch nationals through the internet. He also stated that the companies offering such services remotely from another EU member state must also register despite being already registered in their respective member states.
Status of Cryptocurrency in the Netherlands
In January 2019, the Netherlands' Authority for the Financial Markets and De Nederlandsche Bank advised Wopke Hoekstra, the Dutch Minister of Finance, that there should be a licensing system for cryptocurrency services.
In July this year, the Dutch ministers urged the government to regulate the cryptocurrency industry over money-laundering concerns after the crypto mixing site Bestmixer[dot]io was shut down by the Dutch Financial Financial Intelligence and Investigation Service (FIOD) over the allegations of money laundering and cybercrime.
Cryptocurrency is not recognized as a legal tender in the Netherlands. However, a Dutch court ruled that Bitcoin(BTC)trade is a legitimate 'transferable value' in a penalty payment case last year.