The popular crypto exchange BitMEX used its Twitter account to taunt and expose another popular crypto exchange, Binance, for copy-pasting its platform's Bitcoin futures documentation. The evidence reveal word for word copying of the documents.
Peace in the social media's crypto circle was disrupted by storming evidences unleashed by BitMEX with a sarcastic taunt targeting Binance for copying the former's documentation of its upcoming crypto futures platform. Pictures were shared (as presented below) to compare the two documents that had unmistakable similarity.
You can judge for yourself, as BitMEX presented the comparison between the two: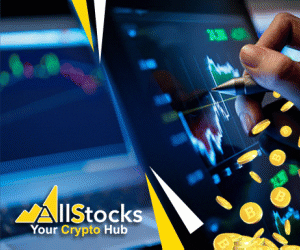 Binance has recently acquired the crypto asset derivatives trading platform JEX and announced that it would venture into the arena of cryptocurrency futures, options, and other derivatives products. Consequently, it had designed a document for auto-deleveraging which dictates the counterparty liquidation. Unfortunately for Binance, observers were quick to compare the document with BitMEX's future documentatio; one thing led to another and now Binance is being shamed for plagiarism.
Arthur Hayes, the CEO of BitMEX, was quick to levy harsh criticism on Binance for this catastrophe and called out Changpeng Zhao, the CEO of Binance, that they could better. In a sarcastic tone, BitMEX taunted that they were happy to know that Binance enjoyed going through their documents as much as they had enjoyed writing them.
Zhao's response was as quick as the attack on him. "Shame on us," were the first words of Binance's CEO on Twitter. He acknowledged that due to the diligence process prior to the acquisition, his firm had overlooked the obvious plagiarism. He also agreed that they had not read BitMEX's documentation on their own. "We will fix and remove the document ASAP."
The onslaught from BitMEX was coupled with plethora of memes and funny comments launched by crypto followers who seemed to be having a good time enjoying the ongoing drama in the crypto world.
The document in question has massive implications for the growth of Binance as a disrupting crypto exchange force. The cryptocurrency futures platform, if adopted, will position Binance way ahead of its competitors. On Tuesday's session in Taipei, Zhao had announced the firm's plans for supporting cryptocurrency futures trading. During the presentation he also explained the interface of the cryptocurrency futures trading platform that includes both long and short positions on virtual assets.
Back then he sounded positive about the move, stating that the simulation test version will be ready for circulation in a few weeks. Binance plans to offer futures contracts in the future to outrun its competitors who still lack in this field.
Speculations are surmounting against Binance's reputation and the effect of the recent drama is yet to be seen in its entirety.