The crypto mining giant Bitmain has recently announced that it's going to expand its Antminer 17 series with two new Antminers: S17e and T17e.
The new Antminers are designed to be more power-efficient and could hit a higher hash rate; the new mining hardware is also equipped with software that detects malicious attacks. Bitmain has revealed the specifications and selling dates for newly Bitcoin mining hardware on its website.
The China-based cryptocurrency mining giant, Bitmain, has left no stone unturned to stay ahead as the world's leading cryptocurrency mining company. Bitmain leads the industry in the production of ASIC for cryptocurrency mining hardware rig under the Antminer brand.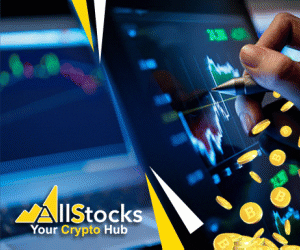 Previously, Bitmain placed an order to buy 600K new mining machines from the chip-making giant Taiwan Semiconductor Manufacturing Company (TSMC). With this order, Bitmain is planning to extend its hash power to 50 tera hashes per second and make an astounding profit of $1.2 billion.
According to official Bitmain blog post, the new ASIC-based Bitcoin miners are designed to be more energy-efficient along with higher hash power. The blog post elaborates on the technical details:
"The Antminer S17e has a hash rate of 64 TH/s and operates with a power efficiency of 45 J/TH, while the T17e offers a hash rate of 53 TH/s and power efficiency of 55 J/TH."
Significant improvements to power efficiency and hash rate are the result of Bitmain's dedication towards creating revolutionary technological solutions and its experience in the field of designing and developing application-specific integrated circuits.
Both of these mining chipsets are designed to work efficiently in the long run and provide the actual value for their money. The latest Antminers use dual-tube heat dissipation technology which improves how efficiently heat dissipates. The new crypto miners will also come with a more secure software system that detects and prevent malicious attacks.
Antminer Selling and Delivery Dates
Bitmain will start selling Antminer S17e and T17e on its official website; the sale of the Antiminers will be done in three batches. The first batch started on September 9 and will be delivered between November 1st-10th. The second batch will start on September 10th followed by the third batch on September 11. The delivery will be between November 11th-20th and 21st-30th November respectively.
The firm has also introduced the compensation plan for the delay in delivery. If the mining machines will not be shipped after a certain period of the specified delivery date, the company will compensate the users with coupons for each day of delay.