Bitcoin (BTC) price fell below $10,000 once more on Aug. 16 after climbing as high as $10,440 in early trading. 
Market visualization. Source: Coin360
Mixed signals for Bitcoin price
Data from Coin360 spelled out another day of uninspiring performance for Bitcoin traders Friday, with BTC/USD failing to find support at five figures.
This week produced multiple $10,000 crossings for Bitcoin. Markets dipped on Thursday as low as $9,500 before rebounding. At press time, however, the price was higher, remaining above $9,900.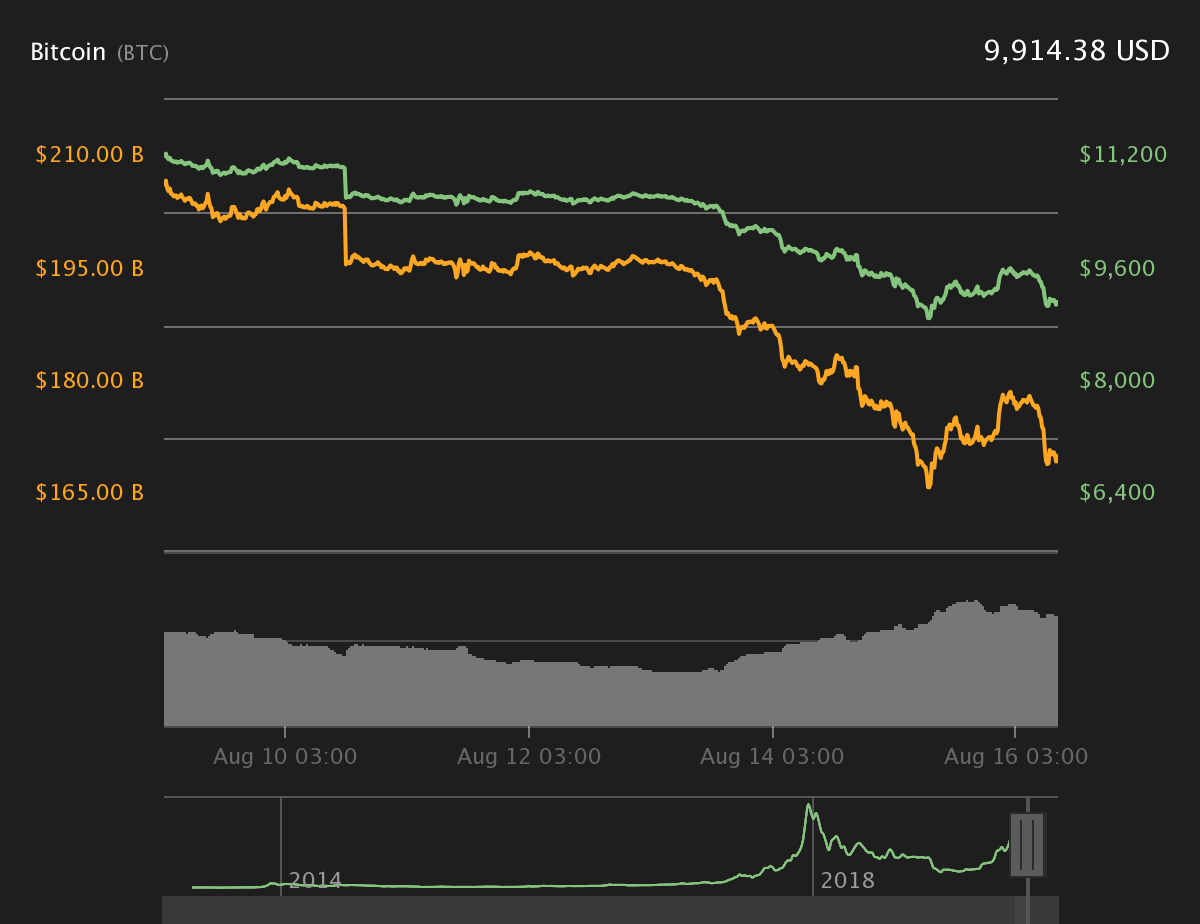 Bitcoin 7-day price chart. Source: Coin360
Those continually higher lows have given confidence to traders, with regular contributor Josh Rager now focusing attention on a resistance zone beginning near $10,400.
Asking followers about the future Bitcoin price, meanwhile, more than 600 respondents said they believed BTC/USD would surpass its all-time high of $20,000 within the next six months.
Others suggested next year's block size reward halving would have to occur to push markets to new records. Earlier this week, a similar survey delivered a 50/50 split between those who believed Bitcoin price would stay above $10,000 and those eyeing lower levels. 
Altcoins linger after bloodbath
In terms of profitability, however, it was altcoin traders who continued to endure the real suffering. 
Bitcoin's volatility and downward momentum produced much more accented losses for alt traders, with most of the top twenty cryptocurrencies by market cap shedding at least 10%. 
As the price of Bitcoin steadied, so too did most alts, with the top ten losing between 1% and 2% on the day. An exception was XRP, which fell by almost 6% amid continuing controversy. 
Ether (ETH), the largest altcoin by market cap, performed almost identically to BTC, delivering broadly sideways action to trade around $182. Weekly charts remain grim, ETH/USD coming down from a high of $221.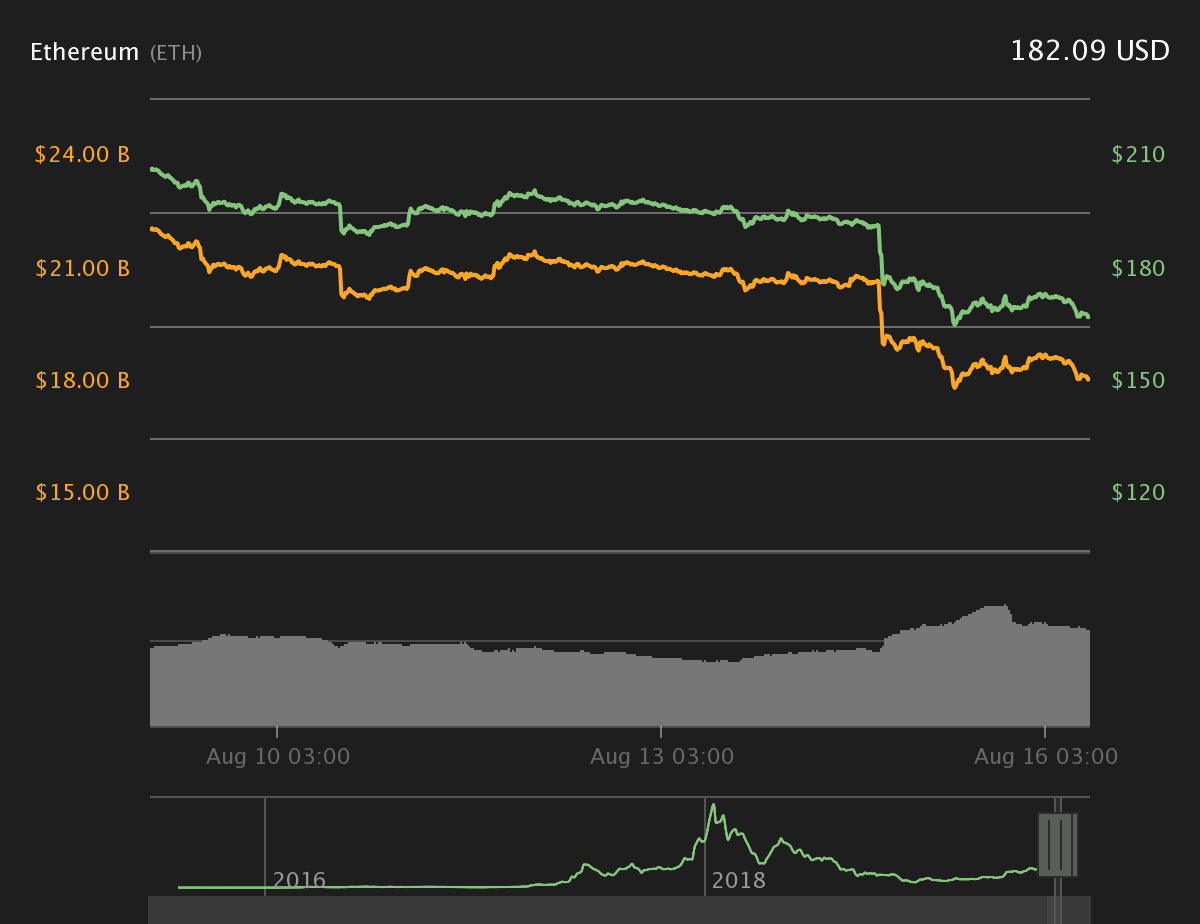 Ether 7-day price chart. Source: Coin360
The overall cryptocurrency market cap recovered slightly from Thursday to challenge $260 billion, having fallen $40 billion this week. Bitcoin's share remains constant at just over 68%.
Keep track of top crypto markets in real time
here