Sunday, Aug. 25 — Most of the top 20 cryptocurrencies are seeing moderate gains on the day while Bitcoin (BTC) circles around the $10,100 mark.
Market visualization courtesy of Coin360
Bitcoin price is up by 1.67% on the day, trading at around $10,135 at press time, according to Coin360. Looking at its weekly chart, the coin is down by about 0.78%.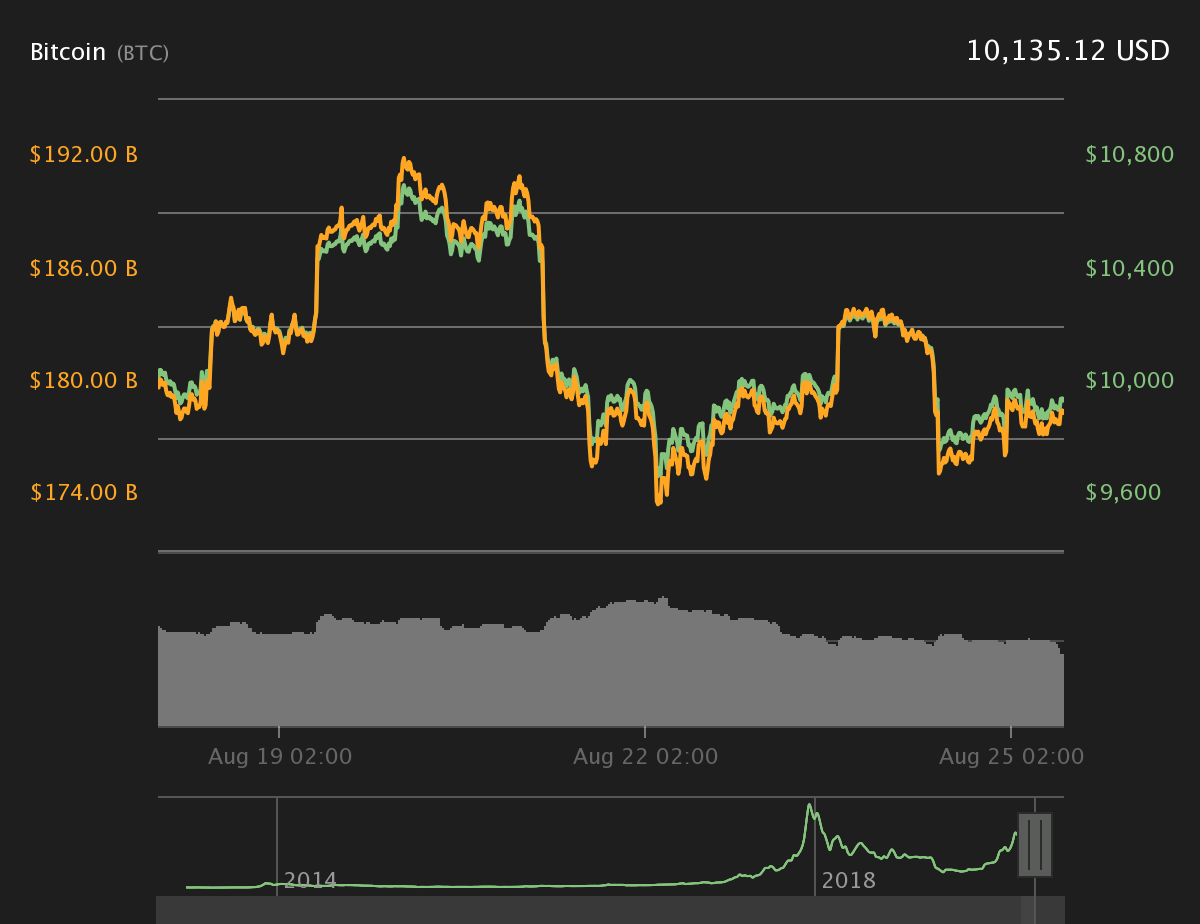 Bitcoin 7-day price chart. Source: Coin360
Ether (ETH) is holding onto its position of the largest altcoin by market capitalization, which currently stands at $20.5 billion. The second-largest altcoin, Ripple's XRP, has a market cap of $11.8 billion at press time.
Coin360 data shows that ETH's value increased by about a percent over the last 24 hours. At press time, ETH is trading around $191. On the week, the coin has also gained about 3.24%.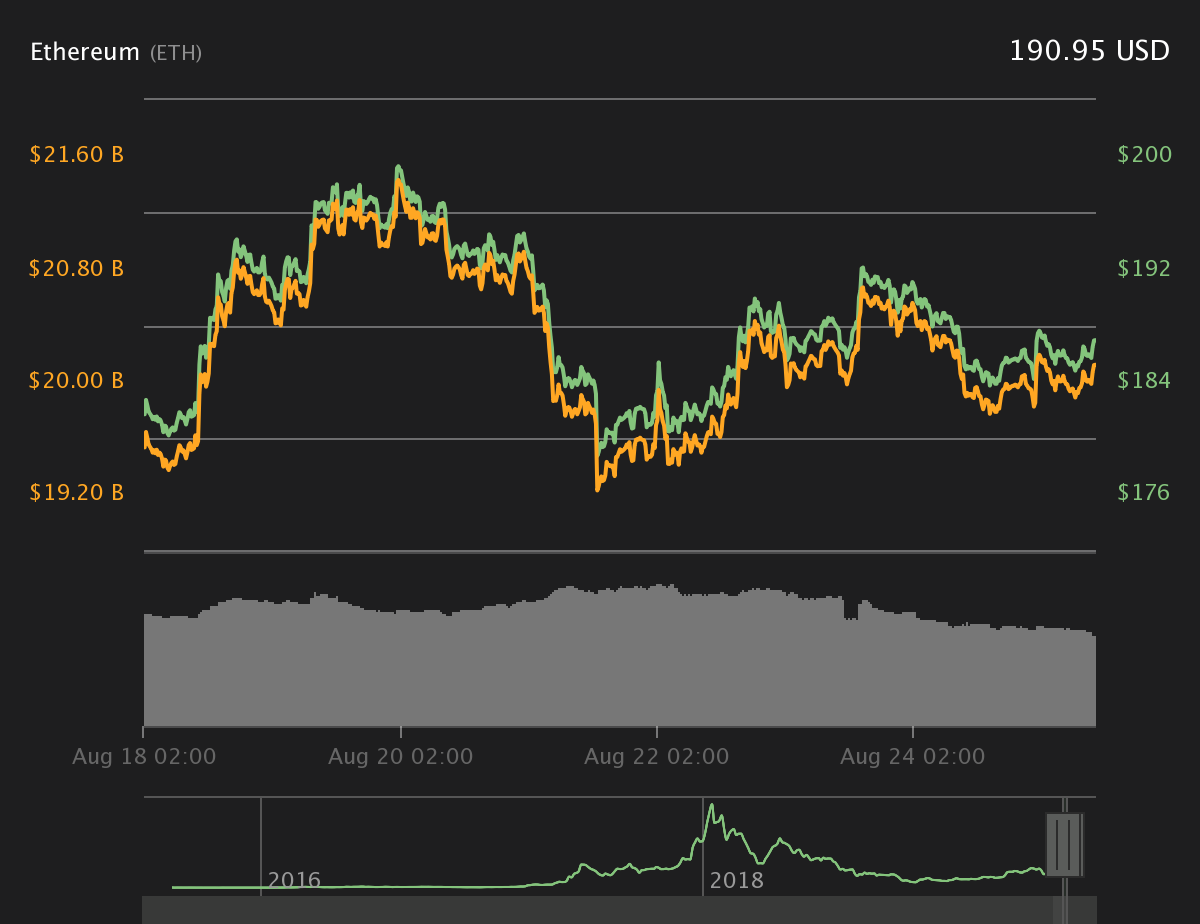 Ether 7-day price chart. Source: Coin360
XRP is up by about 3.3% over the last 24 hours and is currently trading at around $0.275. On the week, the coin is up about 3.77%.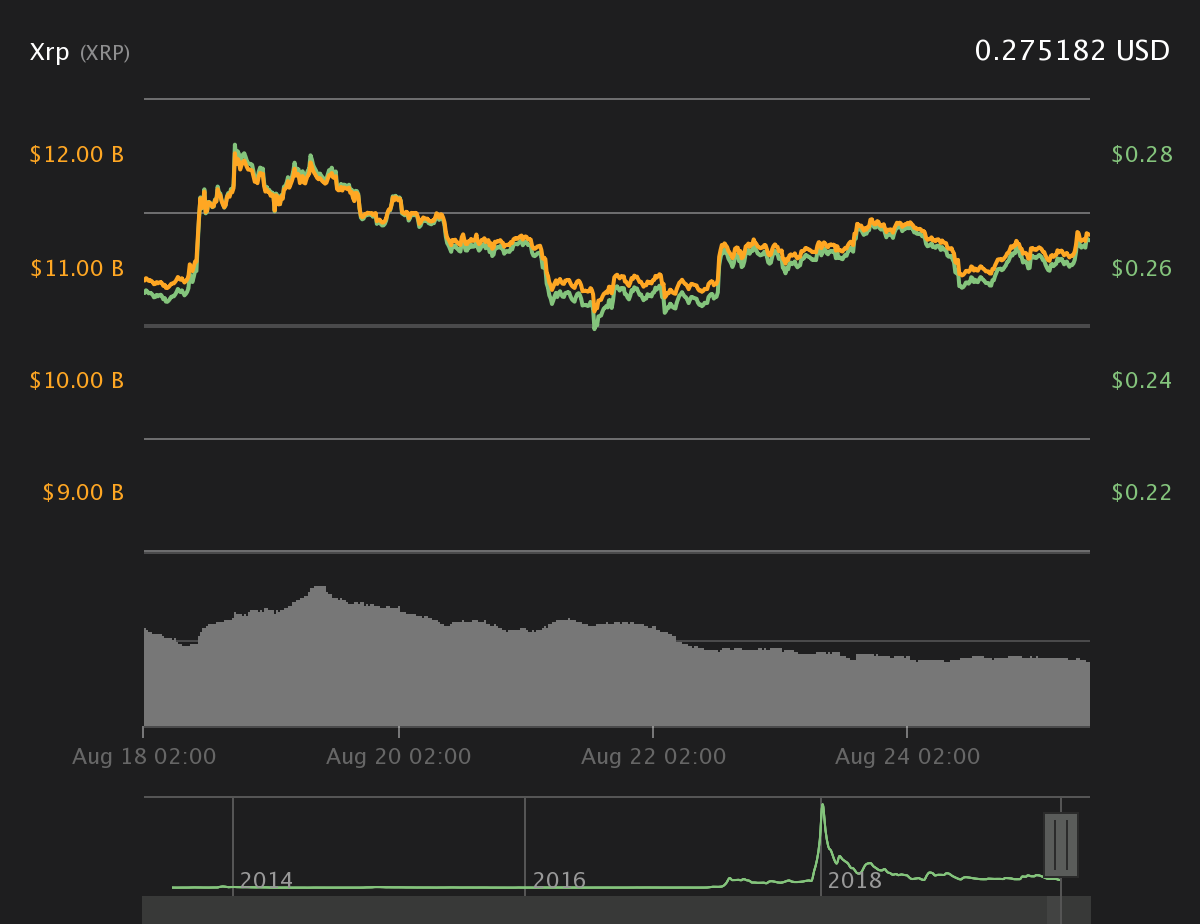 XRP 7-day price chart. Source: Coin360
Among the top 20 cryptocurrencies, the only ones seeing losses are Unus Sed Leo (LEO), down 0.73%, Chainlink (LINK), down 0.59%, and Binance Coin (BNB), which is down a fraction of a percent.
At press time, the total market capitalization of all cryptocurrencies is $265.6 billion, about 0.22% higher than the value it reported a week ago.
As CryptoX reported yesterday, Ethereum is in a bear market, but Placeholder VC partner Chris Burniske explained why he believes ETH/USD is a great long-term investment.
Keep track of top crypto markets in real time
here