By CCN Markets: Tech billionaire Tim Draper says the far-reaching impact of bitcoin "magic" will dwarf the sprawling influence that even the internet has had.
The internet has radically transformed major industries such as communications, gaming, entertainment, and media.
However, Draper says bitcoin and the technologies branching from it (blockchain, smart contracts, and artificial intelligence) will produce an even bigger footprint on the world.
"If you start combining [bitcoin-related] technologies, they're bigger than the internet ever was. You have the ability to transform insurance, banking, commerce, healthcare, real estate, and government.

Those industries are 10 to 100 times bigger than the industries that were affected by the Internet. So we're in a BIG opportunity."
Draper: Now is the time for the bitcoin revolution
Tim Draper made the remarks in a recently unearthed June 2019 interview with Brightline, a strategy delivery organization.
In the interview, Draper lauded bitcoin for being "open, transparent, and frictionless."
He gushed that the technology that built bitcoin has many other game-changing applications. "For instance, the blockchain allows for a perfect ledger," Draper said. "It keeps perfect track of money. It could also keep perfect track of data."
The venture capitalist also praised bitcoin as a "magic technology that allows us to have a trusted, global currency that isn't tied to any political force."
Draper made the remarks while discussing why venture capitalists are so excited about bitcoin's capacity to revolutionize the world. "This is the time" to usher in the revolution, he exhorted.
Draper is doubling down on similar declarations he made in April 2018. At the time, he brashly declared that bitcoin is bigger than the internet, the Iron Age, the Industrial Revolution, and the Renaissance.
Draper stands by $250,000 bitcoin price target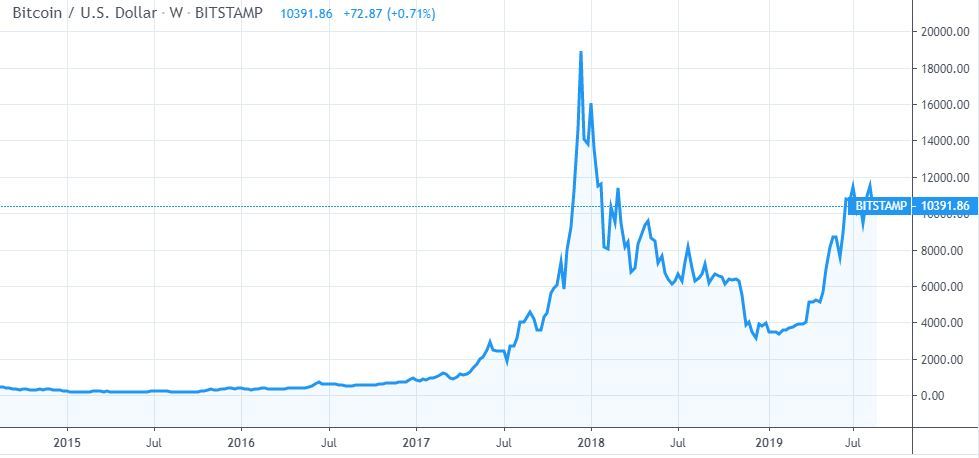 As CCN reported, Tim Draper is a bitcoin perma-bull who predicts that crypto will eventually overtake fiat money to make up two-thirds of the world's total currency value.
The Silicon Valley venture capitalist said the shift would be inevitable once it becomes easier to spend and invest using crypto. Forward-thinking countries realize that the transition is on the horizon, which is why some are already trying to make the switch now, Draper observed.
Despite bitcoin's erratic price fluctuations, Draper remains an unapologetic crypto evangelist who stands by his bullish $250,000 bitcoin price target for 2022.
Daily price swings don't unnerve him the way they do investors with short-term, day-trader mindsets.
Billionaire Tim Draper Stands By Bullish $250,000 Bitcoin Price Target For 2022 https://t.co/lq8v7cPXun

— CCN Markets (@CCNMarkets) September 21, 2018
Draper has since hedged a bit, telling Yahoo Finance two weeks ago that he hasn't reduced his bitcoin price target, but merely extended his timeline a little.
"[Bitcoin price will hit] $250,000 by 2022, and I'm hedging a little — maybe Q1 2023," Draper said. "It may be Q1 2023, but it will be [$250,000] before that."
Draper's BTC stash reportedly worth $400 million
In November 2018, Tim Draper raised eyebrows after revealing that he's still holding the entire bitcoin stash he acquired in late-2014. At the time, Draper purchased about 40,000 bitcoins at a federal auction for $600 apiece.
Using today's bitcoin price, Tim's alleged 40,000-bitcoin stash is worth $400 million.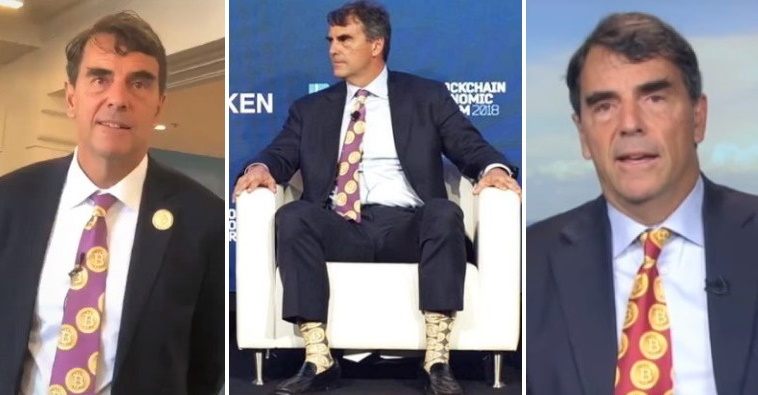 A key reason why Draper is a HODler is because he's confident that the crypto industry's market cap will soar to $80 trillion by 2023.
He believes that while crypto will inevitably undergo its ups and downs, the market will continue to forge onward and upward.
"The Internet started in the same way," Draper recounted. "It came in big waves, and then it kind of came crashing down. And then the next wave comes concentrated but much bigger. I suspect the same thing will go on here."
This article is protected by copyright laws and is owned by CCN Markets.