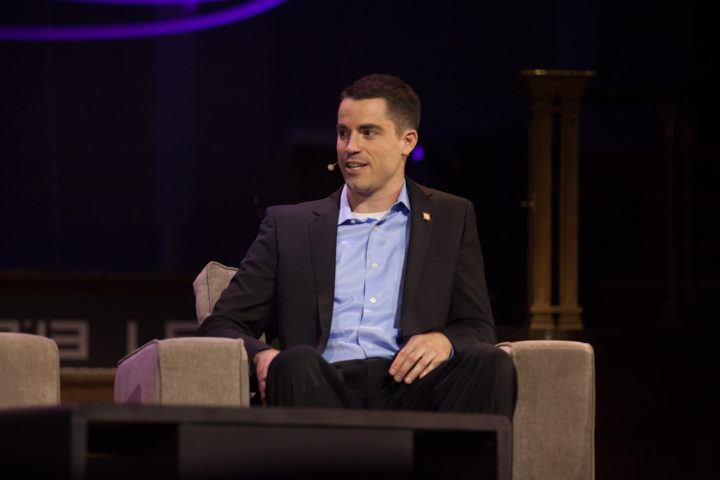 Roger Ver, AKA Bitcoin Jesus, isn't happy with the status quo. The provocative former CEO of Bitcoin.com is looking for ways to drum up interest in his ailing collaboration Bitcoin Cash with a futures product.
Ver is heavily invested in the crypto spin-off which forked off from Bitcoin in 2017 and now celebrates its second birthday. Bitcoin.com recently launched its own cryptocurrency exchange but the apparent lure of institutional money is too lucrative to ignore.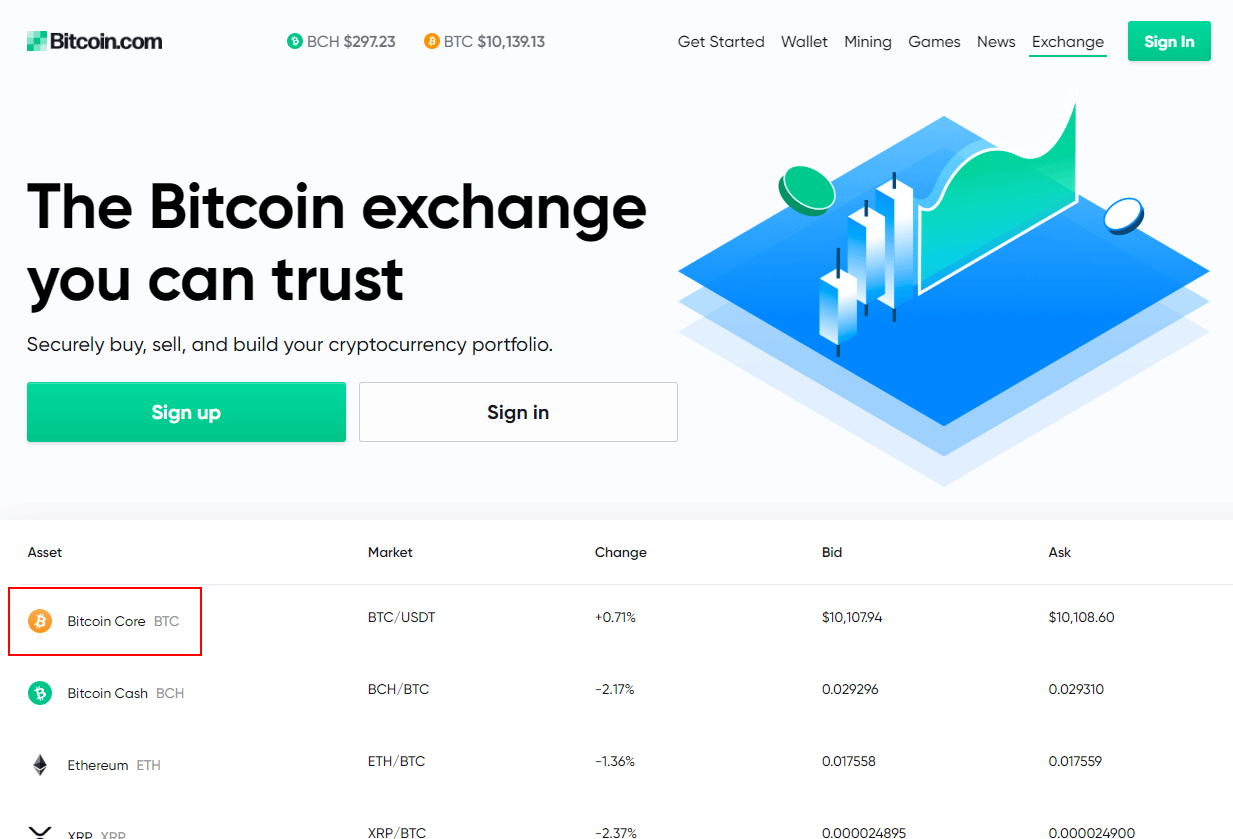 It's Time for the Big Bucks
According to a report out of Bloomberg, David Shin, head of Bitcoin.com's new crypto offering is already in discussions with the Commodity Futures Trading Commission.
The goal? To give BCH the kind of market exposure its bigger brother already enjoys.
"We'll try to list a BCH future on one of these exchanges that's CFTC regulated to therefore have a product that can be traded into the U.S. with institutional traders."
Or Is It?
As the cryptocurrency industry continues to be plagued by fraud, the general consensus is that institutional investors will only flock to market with proper regulation.
Unfortunately, regulators continue to drag their heels and large investor interest appears muted. As CCN recently reported, interest in institutional-grade Bitcoin products has all but flopped.
Three days after launch, the VanEck bitcoin trust for institutional investors has reportedly managed to issue a whopping 1 (one) basket. It has 4 bitcoins or $41,400 in assets under management. Massive. pic.twitter.com/TUePbLVqBi

— Alex Krüger (@krugermacro) September 10, 2019
Indeed, a cursory glance at Bitcoin Futures on the CME show fairly thin volumes for derivatives of the number one cryptocurrency.
The community has long speculated that institutional money will make its way into the nascent industry but evidence suggests the big boys are still waiting in the wings.
Interest in Bitcoin Cash Falling
That doesn't seem to deter Shin though. He believes that BCH can overtake its long-standing rivals Ether and XRP with a steady increase in trading volume.
Bitcoin Cash currently holds fourth place in the market capitalization rankings according to CoinMarketCap. The contentious fork has significantly underperformed in 2019 with a 94% gain compared to Bitcoin's impressive 181% run.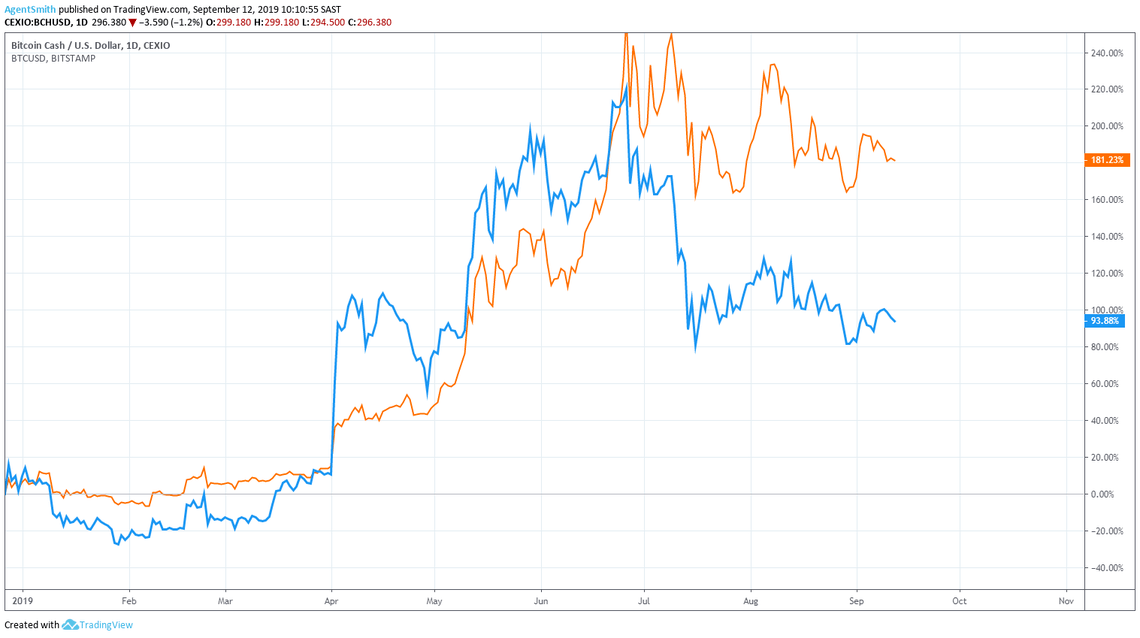 That may in part be explained by the marketing hit that BCH took back in August. The popular Twitter handle @Bitcoin which previously garnered support exclusively for the Bitcoin Cash community suddenly changed hands.
Despite the loss of almost a million followers, social media is only one piece in the marketing puzzle. If institutional money does ever flood in, Bitcoin Jesus, Shin, and ultimately the Bitcoin Cash community may be well-positioned.
Last modified (UTC): September 12, 2019 10:35 AM