A collection of large-scale Bitcoin owners – also known as whales – transferred 94,504 Bitcoins (nearly $1 billion!), almost 0.5 percent of the entire total digital coins in Bitcoin's circulation, mysteriously from an unknown wallet to another unknown wallet. Again, the market value of the moved Bitcoin haul stands at almost $1 billion.
According to the digital transaction time stamp of the blockchain network, the transaction of huge amount of Bitcoin(BTC)trade crypto funds took place at around 03:30:05 UTC on September 6.
Speculations started developing in the crypto world with every major analyst trying to guess the who and what of these transactions. Anonymity is a major factor in the crypto world and most of the details can naturally not be revealed and are often left for guesswork.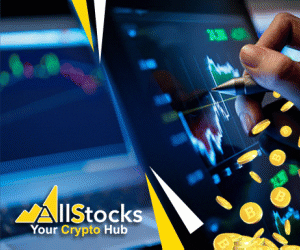 Such a huge transaction could mean any number of things. Occasionally, Bitcoin transfers are performed by crypto exchanges or other custodial services, tut the recent major transaction has left many to wonder who the recipient actually is. It has come to our notice that the recipient of the Bitcoin funds is now in possession of the fifth wealthiest cryptocurrency wallet in the digital world.
Another theory points to institutional investors related to Bakkt, which recently stated on Twitter that they were going to accept deposits in cryptocurrency soon. So the $1 billion Bitcoin transaction may be linked to that company. Interestingly, Max Keiser, who heads the Heisenberg Capital venture capital fund, agrees with this suggestion and further predicts that Bakktt is getting ready to venture deeper into the crypto business.
Meanwhile, blockchain intelligence firm TokenAnalyst has suggested that at least one third of the transferred virtual coins originated from addresses associated with Huobi, a renowned cryptocurrency exchange.
As of now, no credible source has emerged about any one entity that could claim the ownership of this incredible amount of digital coins.
Paying Higher Fees for the Bitcoin Transaction
Crypto experts has cautiously explained that conducting such a large transaction is never free of risks. Crypto attacks can foil the intentions of the transactions and result in unimaginable financial losses. The fee for this kind of transaction is estimated at around $700, which means that someone was willing to pay a high fee, almost 20 times higher, in order to confirm that the transaction happened quickly. Such aberrations are understandably undertaken mostly for security reasons.
While the truth behind the Bitcoin transaction remains hidden from us, we are certain about one thing, crypto whales are coming out in increasing numbers more frequently to conduct heavy transactions. Just recently, over 77,000 Bitcoins were moved to three unknown wallets, which is a whopping $780 million .