Ultimate Guide to Miami Blockchain Week and TNABC 2020
January 12, 2020 by Art Rozenbaum
TNABC 2020, the North American Bitcoin Conference, is coming back to Miami for the ninth straight year. TNABC dates back to the early days of Bitcoin, and continues to be a premier event that draws thousands of crypto enthusiasts and professionals from all over the world. In addition to the usual roundup of presentations and networking events, this year, TNABC has also teamed up with the Blockchain Center – Miami.
Blockchain Week Gets Kicked Up a Notch This Year With Blockchain Center – Miami
Leading up to the Conference, Blockchain Center – Miami will be hosting a variety of crypto related events.  For those who are not familiar with blockchain technology, there will be a Blockchain Immersion Summit on January 11-12.  This is the weekend before TNABC.  On January 13th , the Blockchain Center – Miami will kick off Miami Blockchain Week with a Crypto Mondays event. On Tuesday the 14th, Washington Elite will be conducting an Education & Networking Event at the Blockchain Center.  There will be an afterparty at Area 31 in the Kimpton EPIC Hotel.  On Wednesday Fluid Chains will be hosting a panel during the day, before the TNABC kickoff party.
Throughout Miami Blockchain Week, Blockchain Center – Miami will also be hosting the Miami Digital Tokenized Art Display and Contest on January 14-19.  Contestants will be able to submit up to three tokenized art pieces. Entries will be displayed on a giant ipad and judged on aesthetics, beauty, and creative use of the medium.  There will also be a special prize sponsored by the BTC Center, based on the theme of "the Spirit of Satoshi".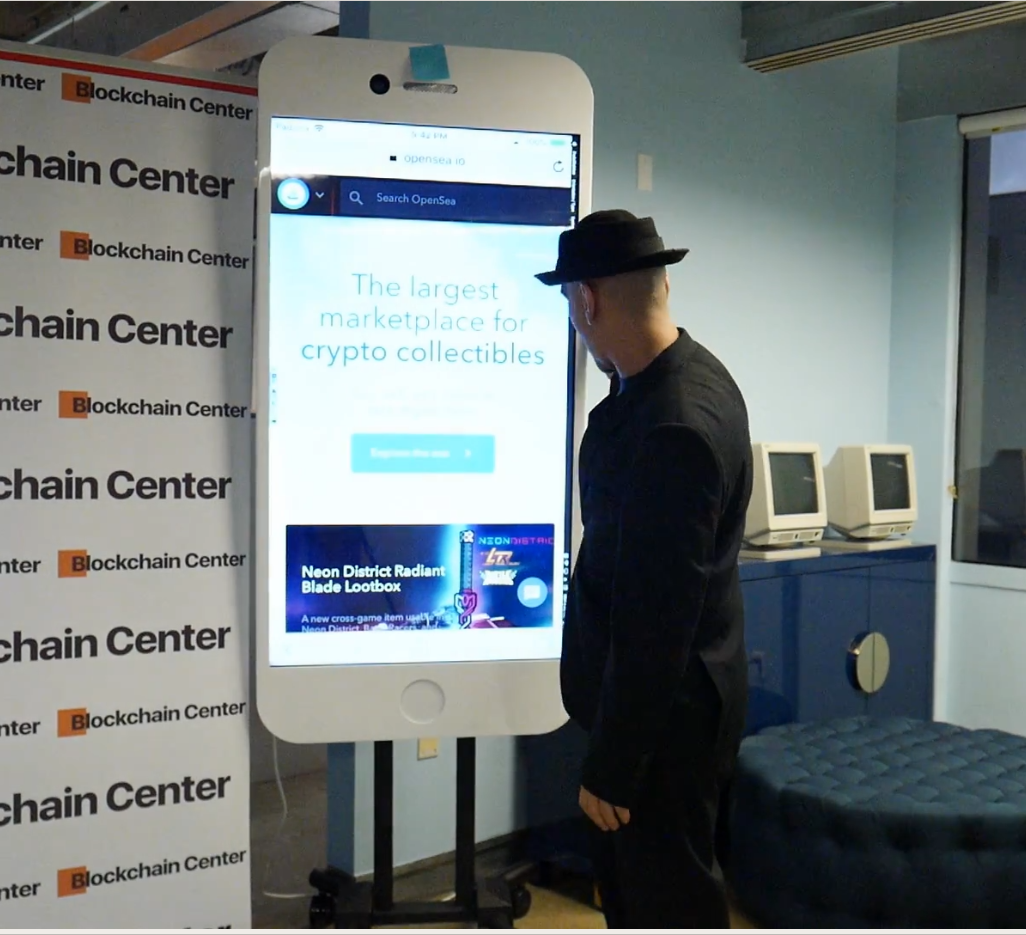 What to Expect at TNABC
The North American Bitcoin Conference will launch on the evening of Wednesday January 15th with the traditional annual kickoff party, hosted at The Clevelander on South Beach, Miami.  
January 16th and 17th will be packed full of presentations and various panels. This year will feature over 50 different speakers to present on various topics related to cryptocurrency. Some of the more notable speakers will include Bobby Lee, Brock Pierce, Charles Hoskinson, Paul Puey, Alex Tapscott, Charlie Shrem, and Nick Spanos.
Opening remarks and closing Keynotes on both days will be done by Moe Levine, founder of TNABC.  The welcoming speech will be conducted by the mayor of Miami, Francis Suarez. In addition to the various speaker presentations, there will also be panel discussions regarding investment, regulation, enterprise applications, and protocol development.  The second day of the conference will also have a Miami Fireside Chat, with Mayor Francis Suarez and Eryka Gemma, CEO of the Bitcoin Center – Miami.
Put Your Blockchain Skills to the Test at the Bitcoin Hackathon
The Sixth Annual Miami Bitcoin Hackathon will launch with a party on Friday, January 17th, and will continue through the weekend.  Contestants will have 26 hours to finish their projects, and presentations will be held on Sunday afternoon. The Hackathon has been growing for almost as long as TNABC has been around.  It was founded by BitStop, a local BTM operator based in Miami, to celebrate the long tradition of Bitcoin Maxemalism in South Florida. This year will see a change of venue for the Hackathon.  It will be hosted by the Bitcoin Center – Miami. Six prizes will be awarded, ranging from one whole bitcoin to .023 BTC for the sixth prize.
Get Ready to Party!
One of the most important aspects of TNABC is the plethora of afterparties, where attendees can network with other members of the industry.  After the conclusion of the first day's presentations, there will be an official networking event at The Wharf, along the Miami River. Bitcoin Center – Miami will also be throwing a Bitcoin Mansion Party in a secret undisclosed location, starting at 10:00PM on Thursday night.  Friday night, The Blockchain Center – Miami will be hosting the launch party for the Bitcoin Hackathon. On Sunday evening following the conclusion of the Hackathon, there will be a student barbeque at the Crypto Castle. Later that night, after the barbeque, there will be a launch party at Esquina de Abuela for the artistic token, PRECOLUMBIAN.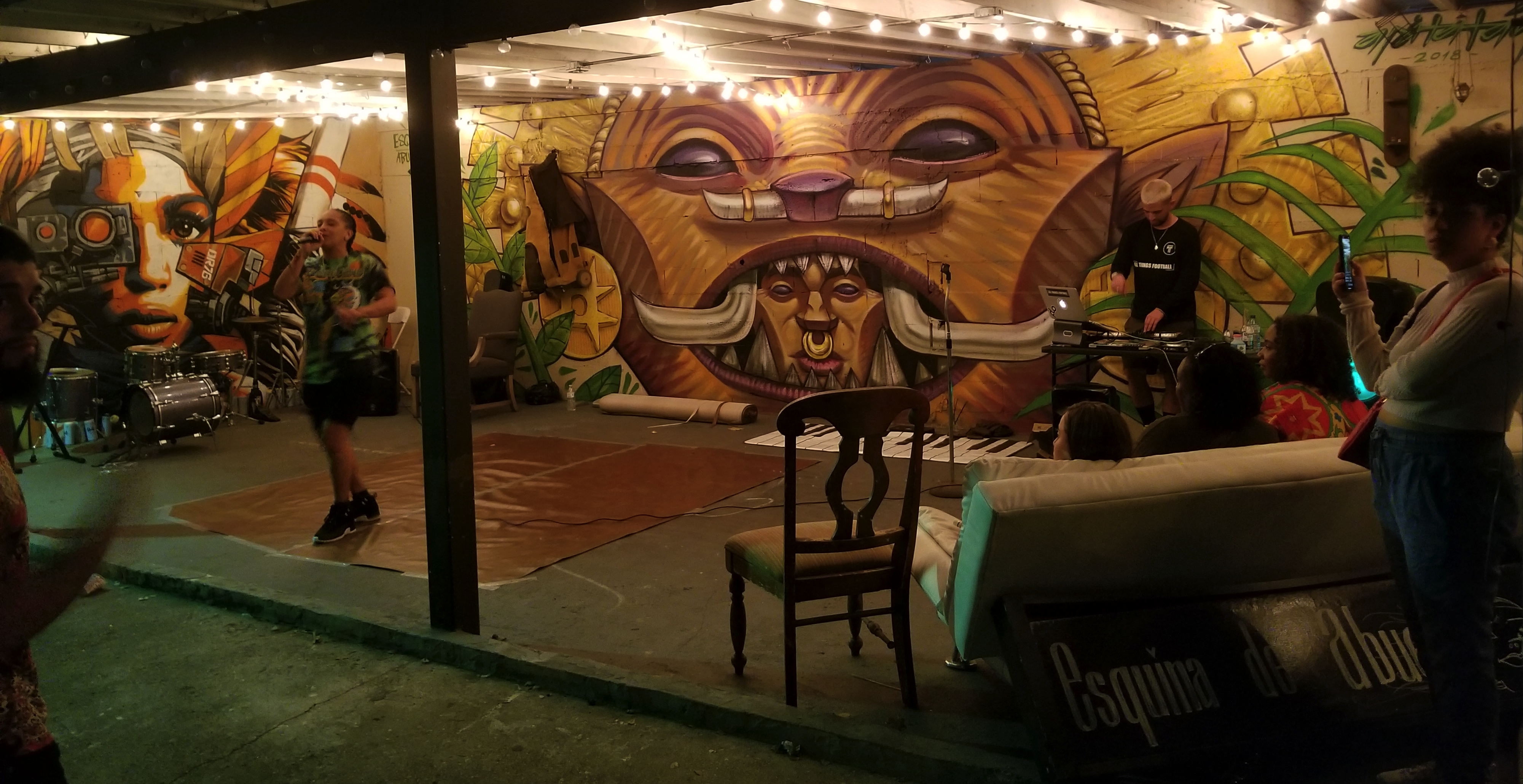 Miami Blockchain Week At-a-Glance
With so many events going on, it can get a bit overwhelming to keep track of them all. Here is a list of all the events described above in outline form for ease of reference:
Sat/Sun – 1/11-12

Blockchain Immersion Summit

Monday – 1/13

Crypto Mondays – Miami as a Global Blockchain & Crypto Hub

Hosted by: Bitcoin Center Miami

Location: Blockchain Center

Price: Free

Kick off Miami Blockchain Week 2020 at the Blockchain Center for Crypto Mondays, where we will reminisce stories from the original roots of the South Florida crypto community, and look ahead to the future of Miami as a hub of Fintech innovation.

We will be joined by local entrepreneurs, developers, and community organizers for a night of networking and light bites

Tuesday – 1/14

Washington Elite – Education & Networking Event

Location: Blockchain Center

Price: $99

Join us on the 3rd floor at the Blockchain Center Miami! Learn from top experts in Venture Capital, A.I., Blockchain, Autonomy, Robotics, Space, and more! Speakers include crypt pioneer Nick Spanos, IOHK CEO Charles Hoskinson, Washington Elite Co-Founder Bruce Porter, and Bitcoin Center CEO Eryka Gemma.

Afterparty

Location: Area 31,  16th Floor of Kimpton Epic Hotel

After the January 14th summit at Bitcoin Center there will be an epic after party sponsored by Bloktech.

Trading Tuesday

Location: Blockchain Center

Price: Free

Discuss the crypto markets and trading strategies with bitcoin pioneer Jacob Canfield. This class is for both beginners and advanced traders. We'll have a brief 15 minute presentation on crypto fundamentals 101, and then a 45 minutes QA session with a panel of different trading veterans.

Wednesday – 1/15

Fluid Chains Panel

Location: James L Knight Center 

Price: $750

Openexo is an organization working to transform the world for a better future. Inspired by the best selling book Exponential Organizations by our Founder; Salim Ismail. Over 2,500 people who connect and transact in our online marketplace. We educate, connect, and accelerate Exponential Organizations. Our leadership is a battle-hardened team with many decades of experience.

Exponential Blockchain and Global Transformation Economy

Hosted by Fluid Chains and OpenExO

Location: Blockchain Center Miami

Price: Free

Blockchain will transform the global economy. In this gathering we will explore the borderless nature of the technology and we will imagine an entire transformational ecosystem. We will explore and educate on how an entire innovation economy can be built on top of a blockchain and how participants doing work could own their fair share of the generated wealth.

The 2020 North American Bitcoin Conference Kickoff Party

Location: Cleavlander 

Price: Free

The annual TNABC kick-off party at the Clevelander Hotel on South Beach is a tradition the community has kept for the last six years.

Thursday – 1/16

The 2020 North American Bitcoin Conference

Link: www.btcmiami.com

Location: James L Knight Center 

Price: $750

Blockchain technology is rapidly expanding, but the fundamentals remain stable. At The North American Bitcoin Conference, we create meaningful opportunities to grow your network, and find the solutions to deliver maximum return on investment. This event provides unparalleled access to the world's best speakers, panelists, and revolutionary insights into the future of this incredible technology. 

Crypto.com's Roadmap to Financial Autonomy

Date: Thursday January 17th 6pm-10pm

Location: Blockchain Center Miami

Price: Free

Senior Vice President of Marketing, Maggie Ng, reflects on key milestones and future plans of Crypto.com as it continually strives to deliver financial autonomy through a comprehensive crypto ecosystem with everything from crypto offerings & trading to interest-earning and crypto payments.

Friday – 1/17

Blockchain VIP Gala

Location: Black Market 

Price: $199

Join us in Downtown Miami for a special VIP gala brought to you by the DDA and the Blockchain Center. Special guests include Mayor Suarez, Nick Spanos, Moe Levin, Eryka Gemma. Food and drinks will be served complimentary and the night will commence with an update from the Florida Blockchain Task Force.

Bitcoin Hackathon Opening Night Party

Hosted by: BitStop and Bitcoin Center Miami

Location: Blockchain Center – Miami

Price: Free

Celebrate the end of the week at the Blockchain Center in Downtown, where we will kick-off the weekend-long Bitcoin Hackathon with a social mixer.

Saturday – 1/18

First day of Miami Bitcoin Hackathon 

Hosted by: BitStop

Location: Blockchain Center – Miami

Price: Free

The 6th annual Miami Bitcoin Hackathon will be a journey filled with food, fun, and bitcoin. Join us as teams of developers battle it out this year for Bitcoin, prizes, and swag. The goal is to inspire and educate South Florida developers about the importance of bitcoin

Sunday – 1/19

Conclusion of Miami Bitcoin Hackathon

Hosted by: BitStop

Location: Blockchain Center – Miami

Price: Free

Student BBQ at the Crypto Castle

Hosted by: Blockchain Education Network (BEN), Bitcoin Center – Miami

Location: Crypto Castle

Price: Free for students

Launch Party for PRECOLUMBIAN artistic token
Will you be coming to Miami this year for TNABC and Blockchain Week?  What events are you looking forward to the most?  Share your thoughts in the comments below
Full Disclosure:
The author of this article is directly involved in the conception, development, and promotion of the PRECOLUMBIAN project and token, which was mentioned in this article.  Bitsonline is not responsible for the products and/or services of this company or its clients. This article  contains links that lead to third-party websites. Bitsonline is not responsible for the content on those websites.
Feature image artist: Vesa K.