The South Korean news outlet IT Chosun reports that the multinational electronics company LG will release blockchain friendly smartphones as part of its next round of launches.
Anonymous officials from the company have apprised the local media outlet about a now-concluded market research that the company has conducted, and its preparations to launch a blockchain-oriented smartphone. It was also reported that LG is collaborating with local decentralized application (dApp) developers to come up with marketable use cases for its new concept of blockchain-ready mobile phones.
The reporting comes roughly a week after Samsung announced the launch of its own blockchain smartphones that will be shipped as variants of its flagship mobile device Galaxy Note 10. In lieu of recent developments, it seems that LG is adamant on keeping up with Samsung and has no intention of allowing Samsung to monopolize the smartphone trade.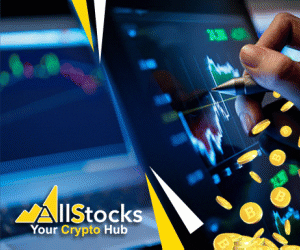 Both of the tech companies are from South Korea, and a successful venture into the blockchain world will mean that both will become major companies that support crypto.
Last week, Samsung announced that it was going to release the "KlatynPhone" which is essentially a variant of Galaxy Note 10 and will incorporate various features of blockchain technology. A native crypto wallet called "Keystore" will be the central digital wallet associated with the blockchain phone. It will allow users to run decentralized blockchain applications built on popular blockchain platforms. The base model of the mobile phone will be sold at over $1,000 and will be available in South Korea initially.
Crypto Becomes More Prevalent in the Smartphone World
The rapid development in terms of innovation by both technology giants signals impending boom in blockchain enabled smartphones in the digital and real worlds. One can only speculate which will be the next smartphone manufacturing company to introduce its variants of blockchain phones.
Although LG has not commented on the exact models that will be prepared with blockchain technology, it is still interesting to note the remarkable growth that the crypto industry is witnessing as two of the largest smartphone giants push their way towards this coveted technology.
In the past, only a handful of blockchain startups were committing research funds towards blockchain-friendly smartphone projects. Among these included Eletroneum and Sirin Lab. But recently, a major shift in trends coming from smartphone magnates such as Samsung and HTC, and now LG seems to suggest that future designs of smartphones will cover a greater focus on blockchain and decentralized applications.