Pundi X, an open platform for blockchain developers, has announced the launch if its fully blockchain-powered smartphone.
Launching at the IFA 2019 conference in Berlin, the blockchain phone will be called BOB (Blok on Blok). The phone will be using the framework of the company's Function X blockchain ecosystem to execute data. It will aim to improve the existing architectures of blockchain and the internet.
The phone will work by totally decentralizing the service provider's features and services. This means that the service providers will not have any of the user's data. This will provide extra security and privacy to the texts, calls or any other form of communication done through the phone.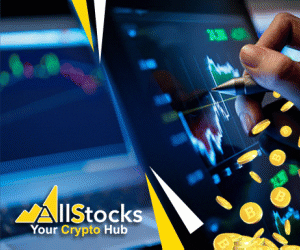 BOB's customization is not limited to the amount of data control that it provides to its users, it also allows its users to highly customize its design. The whole point of the phone is to allow its users to shape it according to their liking, and the option of changing the design of the phone gives its users that extra edge.
Each phone will come with its own MOD assembly kit. The kit consists of detachable parts which the users can assemble according to their liking, hence every phone will have a unique external look.
Along with these perks, BOB is also not limited to one mode. It allows its users to switch between Android and blockchain modes on demand. The two modes are differentiated in the way their operating system (OS) operates. BOB's blockchain mode will run on open source f(x) OS and the Android mode will run as the traditional Android operating system.
The co-founder and CEO of Pundi X, Zac Cheah, commented about the phone, stating:
"BOB marks a big step forward in our mission of creating a Blockchain Internet, a fully decentralized network where every piece of data shared is under the owner's control."
According to Cheah, BOB's total reliance on blockchain technology will pave way for a future where users will have complete control over their data.
Each BOB will act as a node. Hence, each phone will rely on other existing BOB devices. Initially, to for this network, 5,000 phones will be distributed. These will act as prototypes until the official market launch of the phone.
The Arena of Blockchain Phones Is Getting Hotter and Hotter
With the recent launch of IPhone 11 and the ever evolving industry of smartphones, it would be interesting to note how the public will respond to this new phone fully backed by blockchain technology.
Although BOB appears to be the first all-the-way blockchain phone, there are already other tech giants that launched smartphones with blockchain features. HTC plans to release its second blockchain phone in 2019; Samsung has integrated many crypto features into its flagship Galaxy (in fact, some of which include Pundi X's wallet); the crypto exchange Huobi has announced it's about the launch its own crypto phone; and lately, it was reported that also LG would release a blockchain phone too.
Pundi X enters a hot competitive market. Let's see which phones will remain standing last.