In an incident not heard of before, a 35-year-old was murdered over a large haul of Bitcoin (over $60 million) in Kerala, India. Hospital management told the police that the victim's body was found in a car that was abandoned by 4 men in the hospital's parking lot on August 28th.
Initial investigation revealed the name of the victim as Abdul Shakoor. The injuries on his body indicated that he was tortured to death. As police continued its investigation, it turned out that the victim was tortured by his co-workers for a Bitcoin scam worth of Rs 450 crore (about $62 million).
Arun Mohan Joshi, Dehradun's Senior Superintendent of Police, revealed that Shakoor had a Bitcoin business in Kerala. He managed to attract investments from the locals and people belonging to other cities, building a wide network in an attempt to start his business. Unfortunately for Shakoor, the business ended up being a huge failure.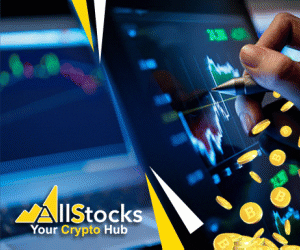 When the Bitcoin business failed, people who had invested in Shakoor's idea started demanding their money back. To avoid this, Shakoor fled Kerala with his team which consisted of Muneef, Arshad, Aashiq and Rehaab. The police is still looking for these men.
5 men have been arrested for the murder right now. They are: Aftab Mohammad, Arvind C, Sufail Mukhtar, Faris Mamnoon and Asif Ali. Upon interrogating these accused men, the police found out that Shakoor told one of his partner, Aashiq, that his Bitcoin account was hacked and in order to pay back the investors he was thinking about starting his own cryptocurrency. Aashiq, however, had other plans.
Aashiq believed that Shakoor was lying and he had Bitcoin funds stashed in his account. He believed that if he could acquire the password of the account, he and and the rest of the team could get that amount.
To get the password out of Shakoor, Aashiq called upon the accused to come up with a plan. On August 26th they rented a house in Dehradun and proceeded to torture him to get the password out of him. They tortured him to the point that Shakoor died. In an attempt to save him and not lose the money they took him to the hospital but by that time it was already too late. They then dumped his body in a car and abandoned it.
CCTV footage was used to identify the men who came along Shakoor's body to the hospital. With the help of the footage, the police traced the men. They were arrested on a bus heading towards Saharanpur.
This is one of the most horrendous cases in which Bitcoin was involved, and it certainly shows once again that some people would do anything for their nefarious greedy purposes.