Despite an exceptional performance by cryptocurrencies, especially Bitcoin(BTC)trade which has beaten essentially all other forms of assets to excel as a lucrative investment, some investors and analysts are still shying away from the crypto business.
According to Walt Bettinger, the CEO of Charles Schwab – one of the most prestigious and largest investment brokerage firms worldwide – the company is not interested in investing in the digital currencies. He went ahead to say that cryptocurrencies are speculative and not helpful for the organization's business.
Schwab's managing director for corporate communications was asked whether the firm would consider investing in cryptocurrency. He said that his firm was not pursuing it for now because a lot of investors view the digital currencies as "purely speculative instruments" with no real-life use cases.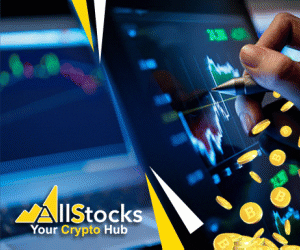 This is not the first time cryptocurrencies have been bashed for their alleged dubious nature. Famous figures such as Warren Buffett, Mark Cuban and even President Donald Trump have shun away the prospects of investing in Bitcoin and other virtual currencies.
One of the key factors why cryptocurrencies are often viewed negatively is that a lot of the times these crypto coins or tokens are used for nefarious purposes. Those who are familiar with the nature of the dark web know that most illicit transactions over there are conducted in untraceable digital currencies. Naturally, stigmas are attached with these virtual currencies which are routinely bashed by conservative businesspersons who view investments in the crypto business as unbecoming.
Polarizing Views Towards Crypto
This is not to say that cryptocurrencies are bad. Far from it, we have noticed famous organizations jumping into the crypto business in order to keep up with the technological advancements that are essential for organic growths of these business entities. Just recently, Lloyd's of London announced that it would be investing in crypto insurance, and similar insurance firms are following suit. In fact Schwab's rival Fidelty itself has been dealing in Bitcoin for quite some time.
The polarizing responses towards cryptocurrencies are unsettling for many crypto enthusiasts. It seems that many businesses who are shying away from investing in digital currencies will do so when market dynamics force them to do so. For now, critics are lamenting the approach firms like Charles Schwab have adopted. One analyst, Tim Welsh from Nexus Strategy, has claimed that Schwab was continuing their "sleepwalking through innovation."
Other crypto analysts suggest that the market capitalization of cryptocurrencies is still not big enough for firms like Schwab to risk hefty investments. For that to happen, cryptocurrencies will have to prove their credibility to justify the risks involved that that process is bound to take time.