Cryptocurrencies have taken the world by storm. Cryptocurrency trading has become a profession and even a hobby for many investors around the world. With multi-digit percentage fluctuations every day, the opportunities that are available in this market are immense.
Just like a stock exchange, cryptocurrency exchanges are facilitators of crypto trading. Users need to signup on these platforms to start trading digital assets. With hundreds of different cryptocurrency exchanges out there, it becomes very difficult for a user to choose an exchange that satisfies all his/her needs.
Let us now understand how you can choose the right crypto exchange for you, keeping in mind the reputation, security and the support offered by the each one.
Conditions for Choosing the Best Cryptocurrency Exchange:
There are several conditions that you will need to consider before choosing a cryptocurrency exchange. Here are some of the most popular features that you need to look for.
1- Location:
The location of the crypto exchange is a very important feature to consider before you choose one. By location, we mean the locations in which the exchange is fully operational.
For example, exchanges such as Coinbase, do not provide all of the features in many Asian countries. While you might be able to sign up and use the platform as a cryptocurrency wallet, you can not transfer funds to buy the cryptocurrency in the first place if you belong to these Asian regions.
Additionally, you are not allowed to trade on the platform either. Thus, it is essentially devoid of all the basic features of a crypto exchange.
Hence, it is very important to make sure that the exchange you decide to go with provides all the features in the region in which you reside. Newer exchanges such as Binance and Kucoin are fully operational in most of the countries around the world.
Additionally, you will be able to sign up and start trading cryptocurrencies on these two platforms easily. Thus, making them a crowd favorite in the crypto community (although they're not necessarily the best for you).
2- Reputation:
When you are entering the decentralized world of cryptocurrencies, you would not want to begin your journey with fraudulent exchange platforms. Instead of opting for an enticing exchange, it would be a wise decision to go with a more reputed exchange platform.
Cryptocurrency exchange platforms that have built their reputation on top of people's trust might be the ones that you should start using as a beginner. As there are many platforms out there solely designed to steal your money, using a reputed exchange that you can trust will certainly ease the stress.
Apart from that, a reputed crypto exchange usually offers more features as well as acts as a reliable storage for all your crypto funds. Even though storing cryptocurrencies on an exchange is not advisable, it is still better than storing them in vulnerable third-party wallets.
Reputation also plays a major role in the number of cryptocurrencies that an exchange supports. With over 2,000 cryptocurrencies out there, choosing an exchange that supports a higher number of cryptocurrencies can be very helpful.
Additionally, you can also be assured that you have not bought into a cryptocurrency scam. While there are many cryptocurrencies designed to steal your funds, you will be minimizing the risks by simply opting for a more reputable cryptocurrency exchange.
3- Security:
This is one of the biggest factors to keep in mind when you choose an exchange. As there are no centralized authorities in the world of cryptocurrency, you cannot blame anyone when you end up losing your crypto funds.
Even though most of crypto exchanges suggest their users to start using hardware wallets to store their funds, it is still impossible to fully replace the exchange wallets that the users use. By using an exchange wallet, users will be able to easily start trading on an exchange without any delay.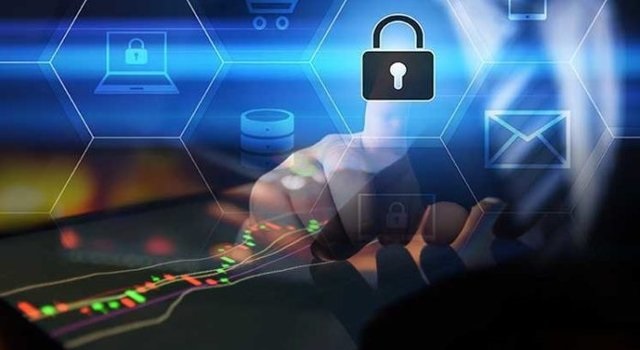 While using an exchange wallet has its own advantage, it also has a major drawback. If the security of the exchange that you are using is compromised, then your funds are as good as gone.
There is almost no way for users to retrieve their funds once it has been stolen from their wallet. One of the most famous security incidents happened back in 2014, when the famous Mt. Gox exchange was hacked.
As there weren't many exchanges back then, Mt. Gox had one of the largest user bases. However, this came tumbling down after their platform was hacked and the users' Bitcoin(BTC)trade funds were stolen from the exchange wallet. This was by far the biggest security threat that the cryptocurrency world has encountered. An estimate of about $430 million was lost during this hack. While there were rumors that users will receive their funds back, the company could not uphold its promise after such a massive loss.
This might seem fascinating to many. However, it is not fun losing all your funds overnight. Thus, making security a top priority while choosing an exchange to go with is a wise idea.
4- Volume and Liquidity:
When you choose a crypto exchange, you will need to look at the volume of trade that the exchange receives regularly. The main reason for anyone to start using an exchange is to start their journey in the crypto trading world. If an exchange does not receive a lot of trading volume then the opportunities to place winning trades also decrease. Thus, making it pointless to choose that particular exchange.
You will be able to view the trading volume of all your favorite cryptocurrencies on CoinMarketCap. You will also be able to see the volume of trade in every exchange as well. Hence, check the volume and liquidity that an exchange provides before you decide to go with it.
By choosing an exchange that provides high liquidity, you will also be able to liquefy all your holdings very quickly during a bear market. Thus, reducing the overall loss during such unfavorable trading conditions.
Most of the older exchanges offer a high liquidity rate in comparison to the newer exchanges. However, there are a few exceptional exchanges that have offered more liquidity than many of the reputable exchanges as well.
5- Customer support:
When you choose any cryptocurrency exchange, it is very important to check its customer support as well. If you think that this is a feature that you will rarely use, you just might be mistaken.
The customer care service is one of the most used services on any crypto exchange out there. Make sure that the exchange that you decide to go with provides 24/7 customer care support.
By choosing an exchange that provides support all the time, you are ensured to get your problems resolved at the earliest. A good customer support is also reassuring when you encounter a problem in your cryptocurrency journey.
While most of the reputed cryptocurrency exchanges do offer a live chat customer support feature, some of them don't. However, to compensate, these exchanges offer a great phone support feature for its users. Thus, making it easy for the users to get their problems solved in real-time.
Whenever you choose an exchange, make sure that you check out the customer care support that they offer for their users. This will go a long way in helping you through your cryptocurrency journey.
6- Cryptocurrency Exchange Fees:
All cryptocurrency exchanges charge a standard fee that you will need to pay whenever you need to execute a trade. However, this fee that you would need to pay is not the same on all the exchanges.
While some exchanges charge a very high exchange fee there are a few that charge a nominal one. Additionally, some of the exchanges run various promotional events as well to provide discounts on exchange fees that a user would otherwise need to cough up.
Whenever you decide on using a cryptocurrency exchange, compare the fee that you would need to pay on multiple exchanges. This would certainly provide you an idea of the fee structure on a cryptocurrency exchange.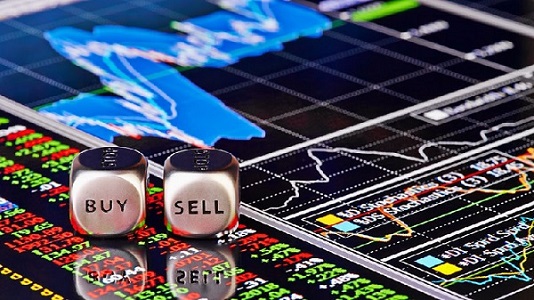 While the exchange fee that you pay might not be too much when compared to your trade amount, you will be executing multiple trades every day. In the end, the total amount of money that you would be spending just on fees, would be quite high.
Hence, make sure that you consider the amount of fees that you would need to pay for every trade that you make on the platform.
7- Usability:
Choosing a crypto exchange that seems to be very complex and sophisticated will not help you in any way. As the complexity of an exchange increases, it becomes harder for you to understand it.
When you start trying out various cryptocurrency exchanges, make sure that you use one that is very easy to navigate as well as to understand. This will certainly make your journey through the crypto world a whole lot easier.
An exchange that you understand very well would mean that you would be spending very little time on understanding the platform. Thus, making your time on the trading platform a lot more productive.
8- Cryptocurrency Support:
Almost all the cryptocurrency exchanges out there provide support for multiple digital assets. This means that you will be able to buy, sell as well as trade different cryptocurrencies at the same time.
With over 2,000 different cryptocurrencies out there, there is not a single exchange that provides support to each and every one of these cryptocurrencies. Also, you may not even want to trade the lesser-known cryptocurrencies either.
Hence, make sure that the exchange that you decide to go with provides support for the cryptocurrency that you are going to use. Apart from choosing one that supports your favorite digital assets, you will also need to choose one that supports multiple cryptocurrencies.
9- Payment Methods:
This is another factor that you must consider before you decide on using a cryptocurrency exchange. Unlike a regular stock exchange that supports all the major modes of payment, a crypto exchange does not allow many different payment methods.
For example, most of the exchanges out there do not allow you to buy cryptocurrencies by using your credit card. However, Coinbase crypto exchange allows its users to do that. This means that you can easily buy cryptocurrency on Coinbase without having to wait for the funds to arrive from your bank.
Some exchanges do not allow you to buy cryptocurrencies at all. You would need to buy cryptocurrencies elsewhere and deposit them in a different exchange, so that you can then trade or exchange it for another cryptocurrency. A couple of popular exchanges where you need to do this is Binance and AllStocks crypto exchange.
Such exchanges cannot be used if you want to buy your very first cryptocurrency. Hence, make sure that you check out the different modes of payment that the exchange offers before you decide to start using it.
10- Guides and Tutorials:
Most of the exchanges do not offer any tutorials for their platform. However, a few do offer guides in order to make it easy for new users to understand the platform.
One need not have to invest a lot of time in understanding the platform if the platform already has tutorials for it. So, if you do need help understanding how to operate a trading platform, choose the one that provides this kind of support.
Types of Cryptocurrency Exchanges:
If you are someone new to the world of cryptocurrency then you might think that all the cryptocurrency exchanges are by and largely the same. However, there are three different categories of cryptocurrency exchanges.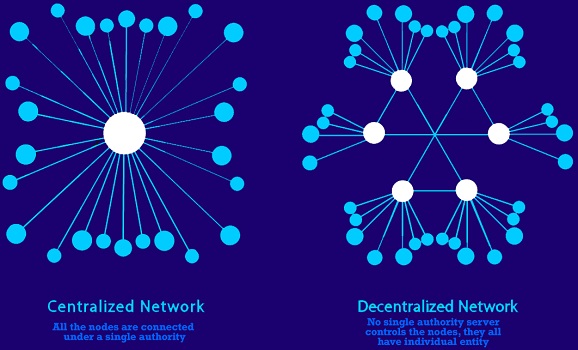 1- Centralized crypto exchanges: These are cryptocurrency exchanges that are controlled by centralized organizations. This means that these exchanges have a centralized server(s) and consequently, a centralized point of failure.
Apart from this, a centralized exchange also means that the interests of the company are put ahead of its users. Thus, making the fee that one would need to pay on such exchanges higher.
2- Decentralized crypto exchange: A decentralized exchange is a cryptocurrency exchange that does not have a centralized point of failure. Without any centralized company managing the exchange, the fees that one would need to pay are also lower in comparison to a centralized exchange.
Additionally, a decentralized exchange is also free from security threats as there is no single point of failure. The exchange runs on multiple nodes across the world and will not go down at any point in time.
To execute trades, many decentralized exchanges make use of smart contracts. Also, the only fee that you would need to pay is the miner fees which is lower than the fee of a centralized exchange.
3- Hybrid crypto exchange: As the name suggests, a hybrid exchange is one that brings out the best of both centralized as well as decentralized exchanges. This means that the advantages of both centralized as well as decentralized exchanges are available on a hybrid exchange.
While such exchanges make use of smart contracts to execute trades fairly, they also make use of a centralized server to make it easier to manage the whole system.
So far, we have seen the factors that you need to consider when you choose an exchange. Let us now have a look at the top 3 exchanges out there.
List of Cryptocurrency Exchanges:
To make it easier for you to choose one from hundreds of different cryptocurrency exchanges, we have listed out below several of the top crypto exchanges while keeping all the above factors in mind.
1- AllStocks Cryptocurrency Exchange: This is one of the newer cryptocurrency exchanges. Even though this exchange is fairly new, the perks that it offers its users are much better than those offered by older exchanges.
One of the biggest advantages of using this exchange is that the fee charged for both buyers, as well as sellers, is just 0.03% per transaction. Such a low rate is not offered by virtually any of the exchanges out there.
The team behind the exchange includes industry veterans, with most of them having well over a decade of experience in the financial field.
If you are someone who has used stock exchanges such as NYSE or NASDAQ, you will notice that the design of this exchange was inspired by these exchanges. Thus, making it look very clean and easy to navigate across the website.
The AllStocks team has put a lot of effort into designing this platform. Even though the live chat feature is currently missing on this exchange, the level of email support that they offer truly makes up for the missing feature.
The security of the platform is also top-notch. By offering multiple layers of security to its users, it becomes extremely difficult for anyone to hack into this trading platform. Additionally, by offering support to the top cryptocurrencies such as Bitcoin(BTC)trade, Ethereum (ETH)trade, Ripple (XRP)trade, Litecoin (LTC)trade and EOS (EOS)trade, the AllStocks Exchange is aiming to bring in a lot of users from around the world.
2- Binance: This is an exchange that was launched during the last crypto bull run of 2017. Binance was an instant success in the crypto community as it was the only exchange out there offering really low transaction rates.
Additionally, with a very low exchange fee and further discounts to users who use Binance Coin (BNB), Binance has made a name for itself.
In under a year, Binance has beaten the likes of many exchanges when it comes to trading volume and liquidity. Additionally, the security offered by this exchange has also been top-notch. With zero downtime and delays so far, Binance has become the go-to exchange for many users.
On top of all this, the number of cryptocurrencies that are supported by the Binance exchange is also one of the largest. Thus, being able to satisfy the needs of all of its users.
While all these features do put Binance in a league of its own, the customer support that Binance offers is not up to the mark. The resources allocated to the customer care service are not sufficient to handle such a large user base.
Additionally, the platform might appear to be very complex to users who are new to the crypto world. Thus, many of the new traders do not prefer the Binance exchange.
3- Coinbase: This is one of the oldest and most reputed cryptocurrency exchanges out there. Users prefer to make use of the Coinbase exchange due to the user-friendly platform it offers.
Coinbase is an exchange that was designed to make cryptocurrencies accessible to many people. Additionally, this is one of the few exchanges that allow users to buy cryptocurrencies instantly.
By making use of their credit cards, users can easily buy cryptocurrency whenever they want. Alternatively, you can also use the bank transfer method. However, this usually takes a week for the funds to reflect in your account.
Apart from the user-friendly platform, Coinbase does not have many great features to boast about. The exchange fees that this platform charges its users are also very high. Moreover, as Coinbase is a centralized exchange, there are moments when the exchange experiences downtime.
Many users have complained about Coinbase's downtime during the beginning of a bear market. When many users start selling their cryptocurrencies simultaneously, it becomes hard for the platform to handle the large volume of transactions. Thus, resulting in a downtime.
The biggest disadvantage of Coinbase is that it is not available in many Asian countries. While you can use this as a wallet, you will not be able to buy or even trade cryptocurrencies on the Coinbase platform, if you are in a country that is not supported by Coinbase.
Choosing a Crypto Exchange: Conclusion
Choosing the right cryptocurrency exchange is a very important step in your cryptocurrency journey. Hence, make sure that you do not rush this decision.
By analyzing every crypto exchange based on the factors that we have listed in this article, you will be able to find an exchange that meets all the requirements. To make it even easier, we have also listed out our top picks for an exchange. Make sure that you analyze these exchanges and only then decide on choosing one that benefits you the most.