Winnipeg police in Canada is warning Bitcoin ATM users about a new scam. Local police said that a poster located next to the machines claims that the crypto ATMs are currently going through some software upgrade and that users should transfer the cryptocurrency to the fraudsters' own account.
The posters advise users not to buy or deposit Bitcoin(BTC)trade in their wallet but instead to follow the instruction presented the poster. If the users would follow the deposit instructions written on the poster, their Bitcoin funds would be deposited in the scammer's account with no way to recover them, said the police.
According to Coin ATM Radar, there are presently around 5,500 Bitcoin ATMs right now across the world, and some unfortunately are being exploited by con artists to defraud unsuspecting crypto users. Canadian news outlet City News reports that this new Bitcoin ATM scam is still ongoing in city of Winnipeg. To be honest, it might be one of the dumbest crypto cons that history has ever witnessed.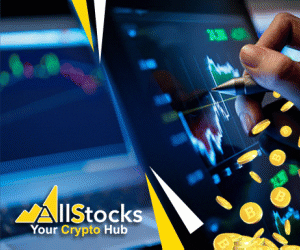 According to the City News report, the scammers are hanging 'out of order' posters next to Bitcoin ATMs, claiming they are in the process of a system update. The poster then asks the users to follow the instruction printed to buy Bitcoin. The instructions ask the users to scan the QR code on the poster to buy Bitcoin. Once the user scans the QR code and completes the procedure of transferring the cryptocurrency funds, they will be directly transferred to a Bitcoin wallet owned by the scammers. Sadly, there are virtually no way to reverse the transaction, resulting in the loss of the user's funds.
The Bitcoin ATM Scam Not Fully Spread Yet
There are around 20 Bitcoin ATMs in the City of Winnipeg and the posters were allegedly found at two ATMs that indicated the scam hasn't fully spread across the city. Local police have also reported that no one has fallen victim to this latest asinine scam.
With this scam, fraudsters are targeting cryptocurrency ATM users who don't know the very first thing about transferring Bitcoin. Transferring Bitcoin using private keys could lead to several mistakes from which there would be no return. Moreover, if you mistakenly send Bitcoin to a wrong address, the possibility of recovering it back is very low.
The reported scam is one of the silliest and low-tech Bitcoin ATM scams ever witnessed. Imagine the situation where you are standing at a traditional cash ATM and reading a warning sign put next to it, instructing you to deposit the money into someone else's bank account. That's what the scammers were essentially asking for.