Wednesday, Sept. 4 — The top-20 cryptocurrencies are showing red candlesticks across the board, as the number one cryptocurrency continues to test support at $10,500.
Market visualization. Source: Coin360
The Bitcoin (BTC) price has shown little price movement in the last 24 hours, and has been trading close to $10,500 for most of the day. At press time the world's most popular cryptocurrency is trading at $10,532, down 0.63% on the day.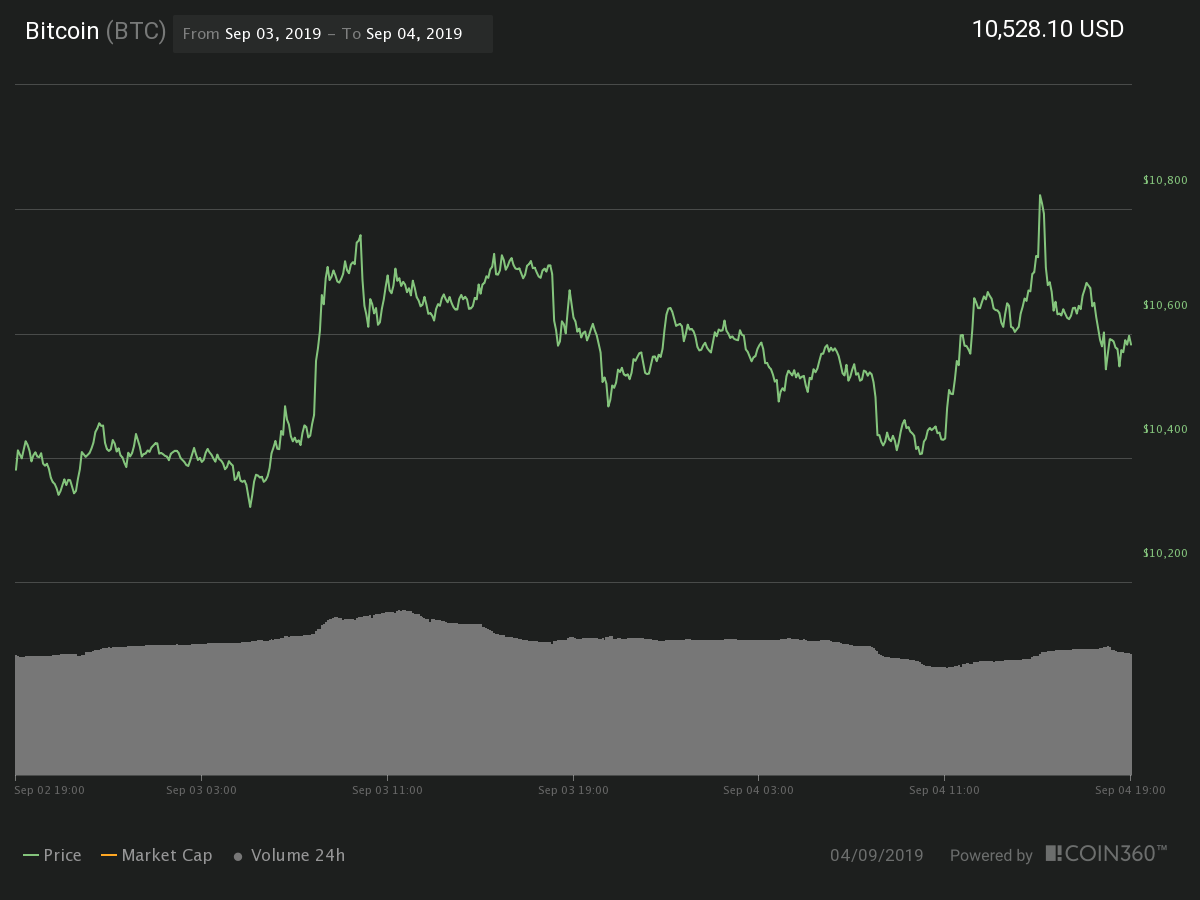 Bitcoin's 24-hour price chart. Source: Coin360
CryptoX reported earlier that analysts suggested that the climate was right for Bitcoin to see further major gains. One such analyst, going by the Twitter handle PlanB, said that current conditions translated into the beginning of a fresh bull market. "#bitcoin: clear for takeoff," he tweeted.
The number one altcoin Ether (ETH) is showing downward price movement and is currently trading at $174 per coin, down 2.23% on the day.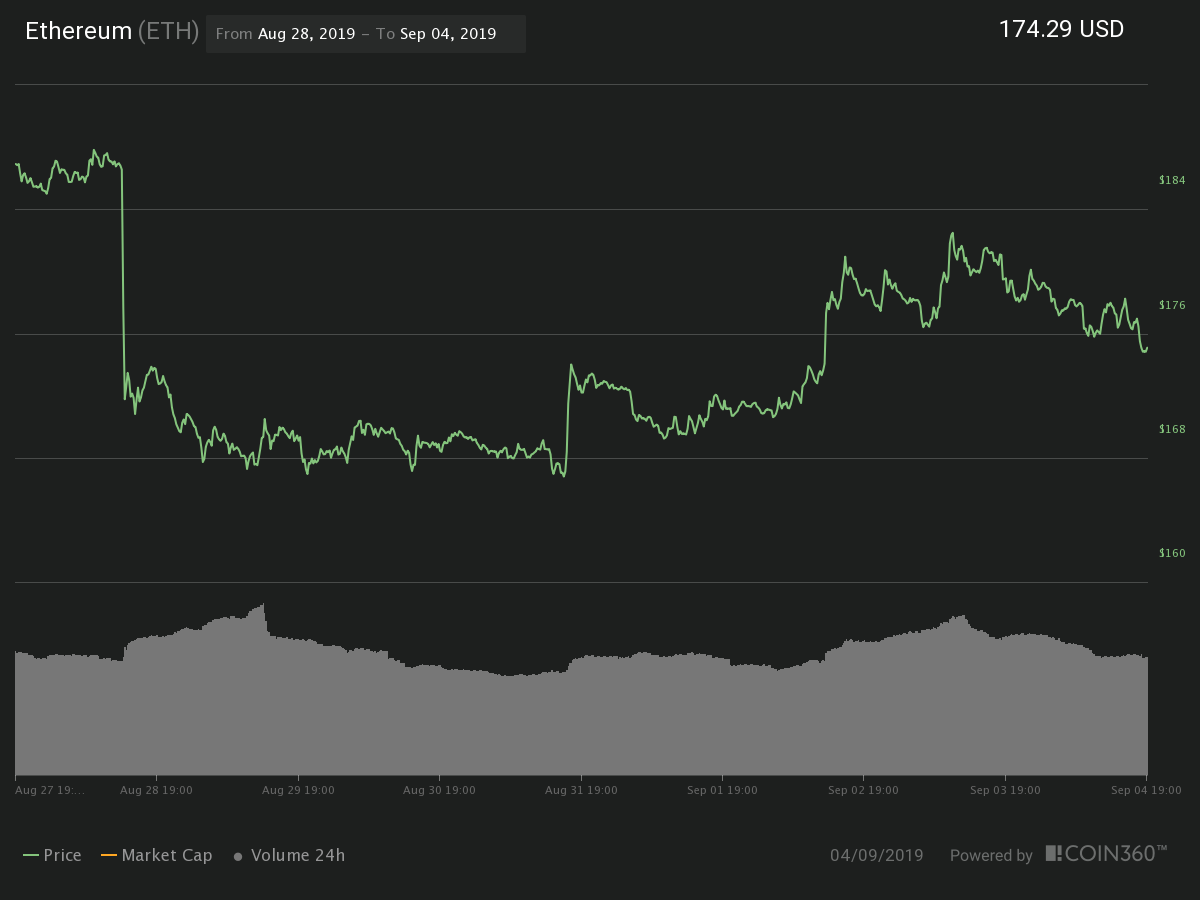 Ether 7-day price chart. Source: Coin360
Ripple's XRP token continues to trade completely flat and is showing only a minor loss of around 1.42%. At publishing time, the world's third-most popular coin is trading at $0.258.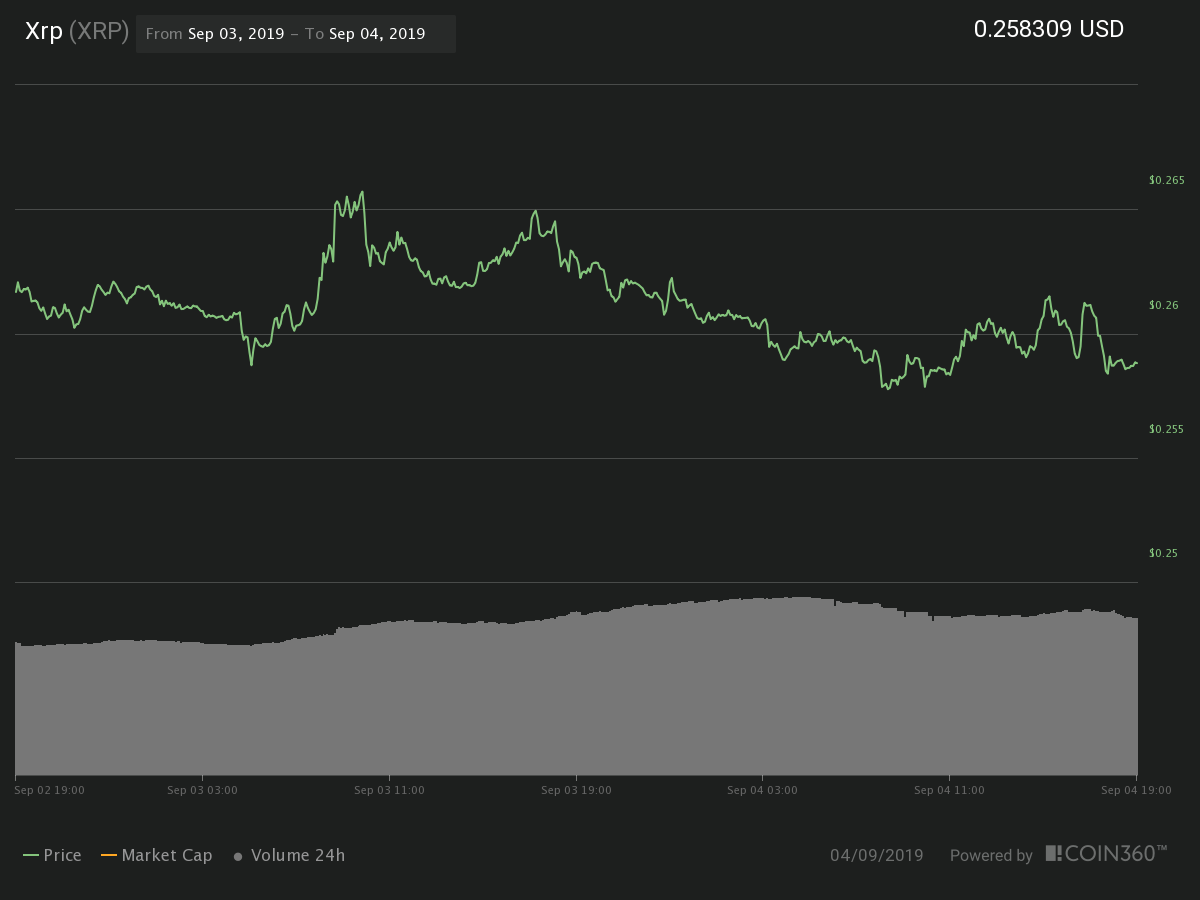 XRP 24-hour price chart. Source: Coin360
Only losers among the top-20 altcoins
The worst-performing top 20 altcoins are Binance Coin (BNB) and Litecoin (LTC), which are showing losses over 4% and 3% on the day and are trading at $21.53 and $66.96, respectively.
The overall crypto market capitalization is $268.2 billion as of press time, with Bitcoin's share accounting for 70.7% of the total.
Keep track of top crypto markets in real time
here