The Norwegian news outlet TV2 reported on Tuesday that a local Bitcoin millionaire escaped being robbed of his crypto funds by fleeing through a second-story balcony.
The unnamed Bitcoin big shot currently controls a crypto firm and his net worth is presumably up to NOK 100 million, estimated at 9 million pounds (or just a little over $11 million).
According to the report, the victim publicly claimed to have amassed a fortune from cryptocurrency. Local TV station reported that the Bitcoin millionaire prides himself as one of the richest in the country, flaunting the fortune he has made from investing in Bitcoin(BTC)trade and other crypto coins.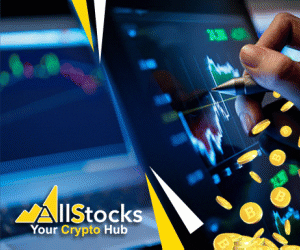 Not long after the self-flaunting, the Norwegian Broadcaster TV2 reported that the Bitcoin mogul was forced to jump off his balcony or risk being robbed or even shot during an armed robbery. Right in his own home in Oslo, the robber reportedly stormed in brandishing a shotgun at the Bitcoin millionaire.
Report has it that the unnamed Bitcoin millionaire was commanded to lie face down or risk being shot. "Lie down, or I'll shoot," the robber ordered. Contemplating all he has to lose, the victim decided to take his chances and jumped down from his balcony.
Although we are yet to get any report on his health status and whether or not he sustained an injury during the fall, the robbery clearly turned out to be unsuccessful.
Attacks on Crypto Investors All Over the World
This recent robbery attack is just one of the many attacks on crypto investors reported as of late. Norway has always been known as a peaceful place, however, recent targets placed on crypto investors leaves us wondering what went wrong. From kidnapping to robbery attacks and many other horrible criminal acts, crypto investors in Norway and all over the world have been a target for a while now. And this just shows that these sorts of crimes associated with crypto are not yet over.
While local police is aware of the recent attacks on crypto investors, the anonymous nature of blockchain has made it impossible to track the transactions back to the hoodlums. This is why the crypto market seems like a fertile breeding ground for all sorts of financial frauds. Kidnappers, hackers, drug traffickers, money launderers and what have you can totally cash out via the crypto ecosystem without too much trouble.
Such attacks are not left to Norwegian crypto investors only. Over the years, we have come to learn of a ton of similar attack on crypto investors in different countries across the world. We hope to see a solution soon.