Facebook is in new rounds of talks focused on discussing potential backings for its digital currency Libra.
It was recently reported that Facebook has informed U.S. senators that it might not consider the Chinese Yuan as a potential contender for a backing of the cryptocurrency Libra. Facebook has submitted details of its discussions to a list of U.S. senators who were concerned about the possibility of Facebook adding the Chinese Yuan to its traditional currency basket for the Libra stablecoin.
In the letter, Facebook has made it clear that any decision to add a new currency would be made based on facts and circumstances of the time, including any direct or indirect regulatory restrictions. The letter was meant to simmer down the growing concerns arising from the regulatory bodies, especially the senate and congress, which have viewed the rise of Libra with concerned speculations.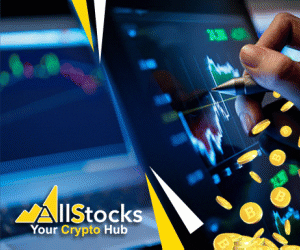 Facebook has nonetheless committed itself to the development of the digital currency and has repeatedly assured authorities that the cryptocurrency will not be launched unless all regulatory concerns have been addressed.
Facebook is currently trying to get approval for its Libra stablecoin project. In the aforementioned letter, Facebook has apprised members of the senate about the potential currencies that the social media company considers as backing for Libra. These include the the US Dollar, the British Pound, the Singaporean Dollar, the Euro and the Japanese Yen.
Facebook's blockchain project leader, David Marcus, has informed the U.S. House Financial Services Committee that Facebook is considering a 50% role for the US dollar to back the Libra. The rest of the 50% is expected to come from other traditional currencies mentioned above plus some other low-risk assets.
China's Battle against Crypto
The popular narrative within the senate is negative about associating the Chinese Yuan. In recent times, Chinese diplomacy has significantly centered on convincing other countries to stock up their reserves with the Chinese Yuan. But Chinese monetary policies are often viewed with a lot of suspicion because China is adamant on maintaining a strict control of its Yuan. Thus, any Yuan-based backing for a stablecoin comes with a lot of risk.
China is reportedly considering the launch of its own digital currency that will be tied to the nation's Yuan. However, the government has refuted the claims that it will be ready any time by the end of this year. The Chinese backed project is a direct response to the development of Facebook's Libra that is seen as a threat against the Yuan.
Crypto experts have also brought to notice that since any Chinese state-owned stablecoin will not be decentralized, it can hardly be called a cryptocurrency.