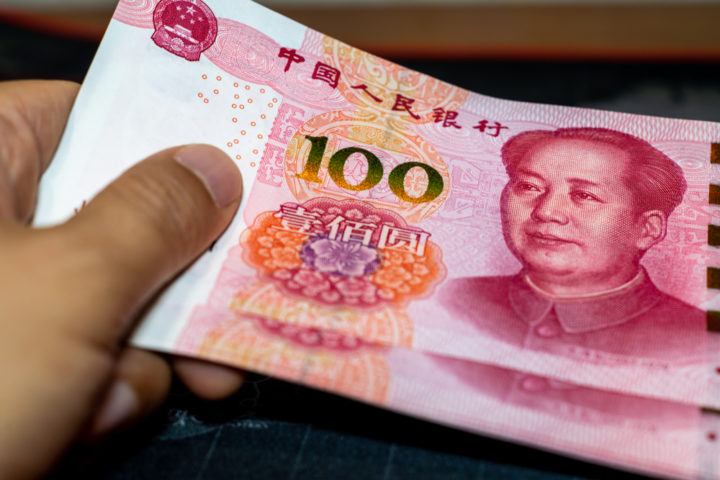 Facebook's fears that the bottlenecks tech firms in the free
world face in developing cryptocurrencies risks opening the door for more
closed societies to take the lead have been confirmed. According to Forbes,
China has already developed a state-backed cryptocurrency known as DC/EP (DC- Digital
Currency, EP – Electronic Payments) that could be unveiled in November.
Forbes further reports that the responsibility of distributing the cryptocurrency will fall on some of China's biggest banks – Bank of China, Industrial and Commercial Bank of China, Agricultural Bank of China and China Construction Bank. China's tech darlings such as Alibaba and Tencent and financial services firm Union Pay will also be among the first recipients of the state-backed cryptocurrency.
China's state-backed crypto nearly five times faster than Visa
The report, which is based on sources who have previously worked with Chinese banks or the Chinese government, further states that the technology behind China's upcoming state-backed crypto has been ready since 2018. The launch could be scheduled for November 11, the Chinese equivalent to the Black Friday shopping holiday.
Per Forbes, DC/EP will have the capacity to handle
approximately 300,000 transactions per second. For context, this is even faster
than Visa's global processing network which handles over 65,000 transaction
messages a second.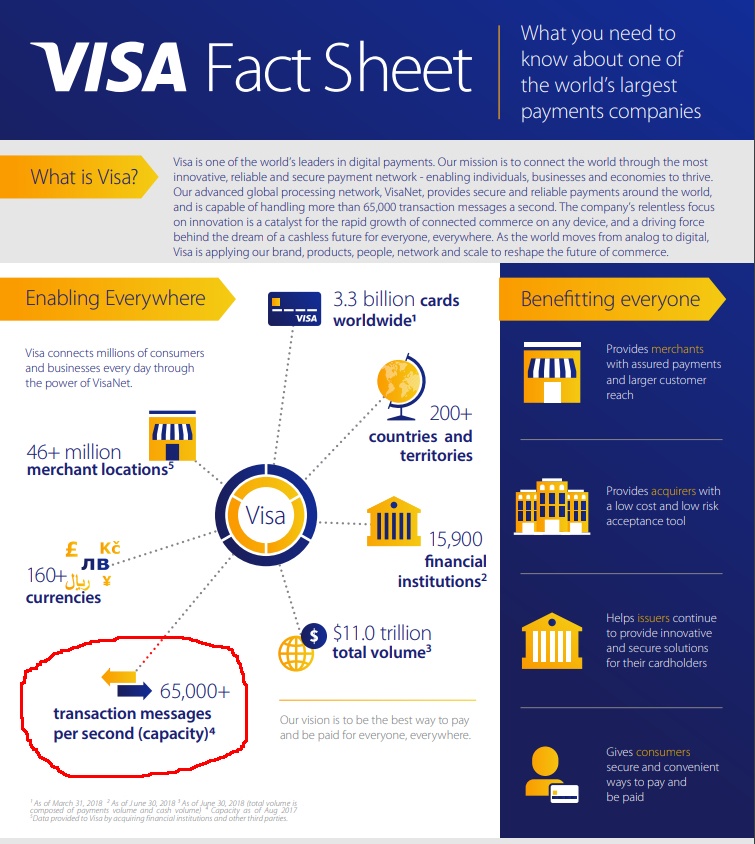 Bitcoin processes around
7 transactions every second.
China's digital renminbi a threat to the dollar?
Besides distributing the cryptocurrency to Chinese users, it
will also be the responsibility of the seven organizations to disperse the
crypto to other users of the renminbi across the globe eventually.
If all goes according to plan, China will be in the lead with regards to state-backed cryptocurrencies. And once the DC/EP is in use outside China, the world's second-largest economy will have taken another step towards its ambitions of replacing the U.S. dollar as the global reserve currency with the renminbi.
Facebook's Libra crypto unlikely to be first off the blocks
This is also likely to pose a competitive threat to Facebook's Libra which also holds global ambitions. With Libra expected to face delays due to the various concerns that have been raised, China will likely have a head start with the DC/EP if it launches in November.
Last month the co-creator of Libra crypto David Marcus had warned of the likelihood of the U.S. being overtaken by other countries in digital currencies:
"I believe that if America does not lead innovation in the digital currency and payments area, others will. If we fail to act, we could soon see a digital currency controlled by others whose values are dramatically different."